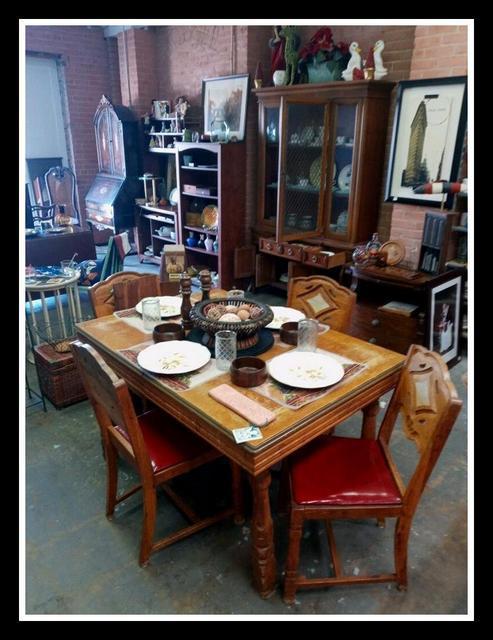 Soul's Harbor thrift store philosophy has always been…"Stack them deep and sell them cheap". Or as Crazy Eddie from New York used to say, sell them at an "insane" prices. A large portion of our customers has always been other thrift store owners. With our partnership with the City of Seagoville's Downtown Renovation Committee, we remodeled our Seagoville store with a quaint, boutique store concept. We take products from left over estate sales, along with our weekly Article furniture donations and provide a very unique shopping experience at our Seagoville thrift store. If you want to barter and haggle, we still have 3 other thrift stores in Ennis, Ferris, and Waxahachie that also offer insane prices. So, come on down to our Seagoville store to see for yourself. FYI, the address of our store in downtown Seagoville is 112 West Elm Street.
---
Newsworthy…
Pictured is Holly and Kevin. Holly is a freelance reporter on assignment for
the Dallas Morning News. She is interviewing Kevin, who received his 7 year clean and sober medallion at our monthly Birthday Night. We are hoping that the Dallas Morning News article runs next month. Thank you to Holly and Lawrence (the photographer) and most importantly, the Dallas Morning News for coming to Soul's Harbor.
---
We need your help…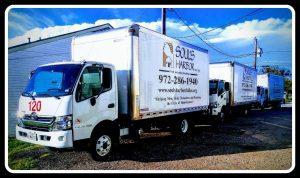 Soul's Harbor homeless shelter is supported solely by our four thrift stores. You can donate your household items via phone (972-286-1940) or our "Household Donation Request Form" page. We also take automobiles "Vehicle Donation Request Form". So if you have old clothes, furniture, appliances, household items, or even a car to donate to Soul's Harbor, either fill out our online form or call our dispatch office at 972-286-1940. Our dispatch office is open Monday through Saturday from 7:00 AM to 6:00 PM.
We are sustained solely through our four thrift store sales. We rely on your donated items to support our shelter. At Soul's Harbor, we would like to thank all our customers that donate their items and also our thrift store customers. Because without our customers, there would be no Soul's Harbor.
Thank you and God Bless.


Brent Burmaster
Executive Director of Soul's Harbor Homeless Shelter
---
Dispatch Representative
Soul's Harbor, Inc.
13134 Nile Drive
Dallas, Texas 75253
972.286.1940
972.286.5282 Fax
Soul's Harbor Substance Abuse Program Questions and Intake
Please contact our intake Manager
Cell number 214-663-9684
contact@soulsharbordallas.org
---
Thank you so much for your financial consideration. Note, your tax-deductible contributions may also be submitted through PayPal to donate@soulsharbordallas.org.*Please note: Users of Internet Explorer 8 and above may experience difficulties with our PayPal "Donate" button. Please access PayPal directly to make a financial contribution to Soul's Harbor, Inc. Thank you!