Soul's Harbor
A Recovery Community
for Homeless

Men
---
A North Texas thrift store, a music CD and a new 59-year-old JFK mystery
6:50 PM CST February 20, 2023
9:12 AM CST February 21, 2023
---
"How this could have ended up in a small town thrift store, fascinates me," said George Rebeles of the original Polaroid photo he found.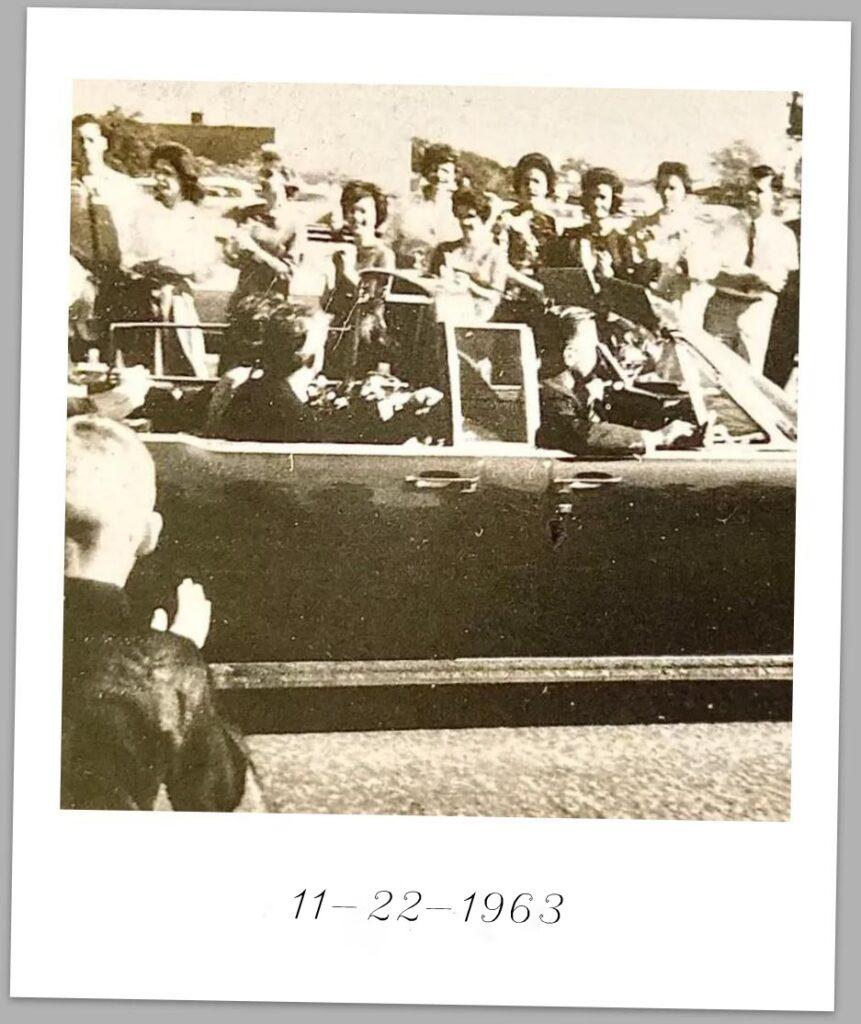 FERRIS, Texas — A man in Ferris, Texas, made an unusual discovery in perhaps one of the most unusual of places. He's now asking if the nearly 60-year-old image of President John F. Kennedy in Dallas might have some investigative or even monetary value.
"I was shocked. I was shocked," George Rebeles said from his home in Ferris. "And that's putting it mildly."
His shock came from a trip to the Souls Harbor Thrift Store in downtown Ferris. He waded through the store's collections of used furniture and appliances and knick-knacks of all kinds, to reach a pile of music CD's.
Bachman Turner Overdrive, The Anthology, was the 1970's treasure he found…
---
'Stay in the soul': Dallas treatment program is a lifeline for men with substance abuse issues
The Soul's Harbor shelter helps residents get on the right path.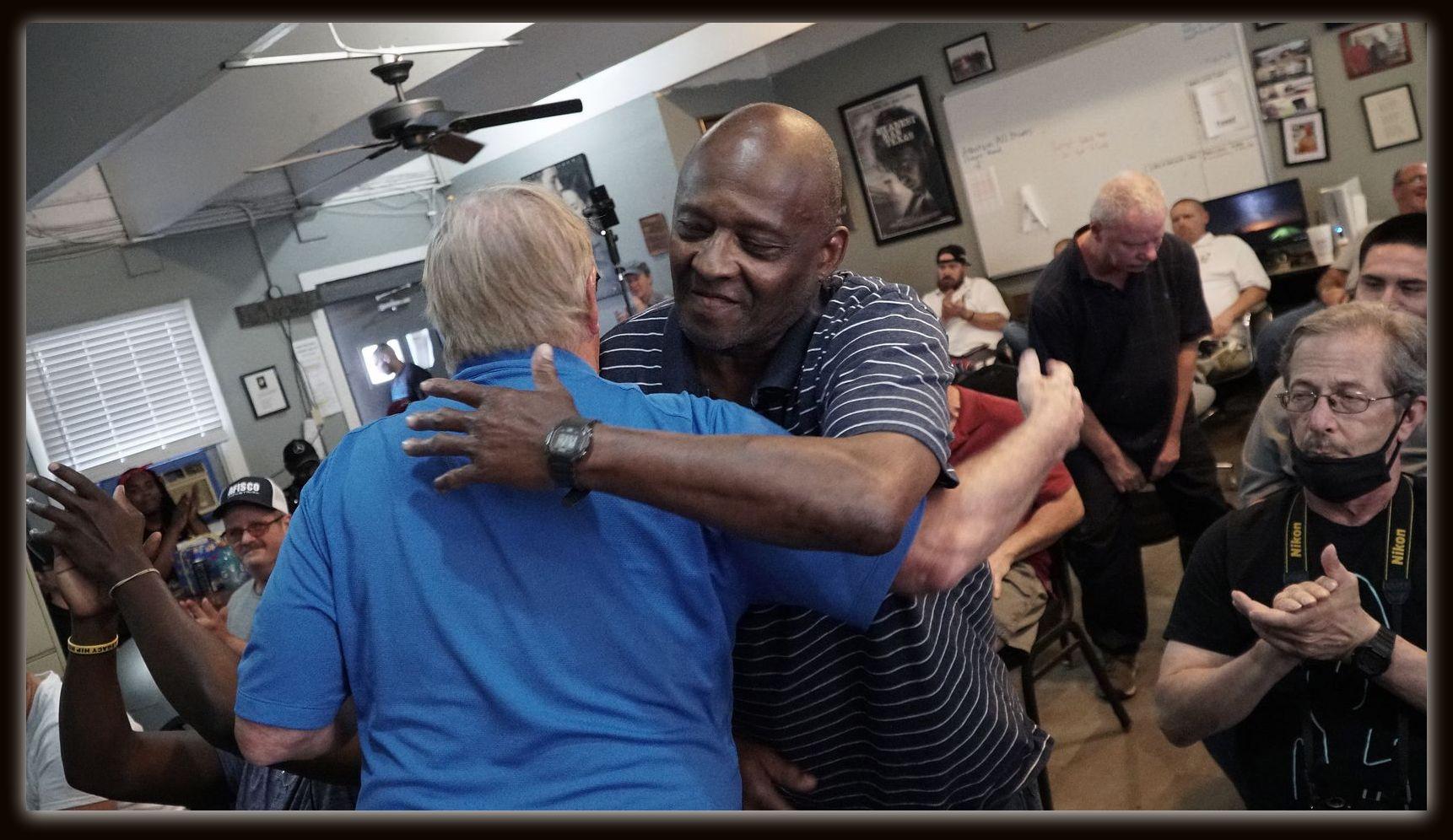 Tony Jackson (right) hugs Brent Burmaster after receiving a sobriety chip during a meeting at Soul's Harbor in Dallas. Burmaster is the
shelter's executive director. (Lawrence Jenkins/Special
By Holly Haber
2:00 PM on Jun 29, 2021

---
Addiction is a lonely disease. Family and friends want no part of the addiction nor the addict. The addict and the alcoholic will isolate themselves – feeling remorse, guilt, and hopelessness.  The addict and the alcoholic are caught in a downward spiral that can lead the person to lose everything and become homeless. Soul's Harbor opens it's doors to all homeless men with substance abuse issues. We welcome them into a caring, inclusive, and loving community.  We have a common bond in our brokenness. We demonstrate to our men that they can have fun in recovery – whether at a Texas Rangers game, pool tournament, basketball pick-up game, talent show, or movie theater. Soul's Harbor has been providing a caring community for homeless men since 1956.
---
So why is Soul's Harbor so effective at keeping men sober? The answer is – the longer you stay sober, the better the chance you will stay sober. Sounds fairly intuitive. However, many programs are 1 or 2 months long which barely gets the addict or alcoholic off their drug of choice. Soul's Harbor program is 6 months long followed by its aftercare program called the "Exit Plan Strategy". Our Exit Plan Strategy is another 9 to 12 months. Residents that complete both our 6-month program and Exit Plan strategy has a very high success rate of long term sobriety.
---
Our Recovery Program at Soul's Harbor is modeled after expensive treatment centers. We take "best practices" from these treatment centers and offer them at "no charge" for our community of homeless men. We treat the recovery program as a "school in recovery". Our men are enrolled in cognitive courses, relapse courses, relationship courses, and other approaches to recovery. We offer Alcoholics Anonymous, Narcotics Anonymous, Cocaine Anonymous, Celebrate Recovery, and optional Bible Studies. To learn more about our holistic approach to recovery, go to The Harbor Program.
---
For information regarding intake/admission into our recovery facility, please contact:
Dispatch Representative
Soul's Harbor, Inc.
13134 Nile Drive
Dallas, Texas 75253
972.286.1940
972.286.5282 Fax
Soul's Harbor Substance Abuse Program Questions and Intake
Please contact our intake Manager
Cell number 214-663-9684
contact@soulsharbordallas.org
---
New Online Donation Processing:
Soul's Harbor, Inc.
13134 Nile Drive
Dallas, Texas 75253
972.286.1940
972.286.5282 Fax
donate@soulsharbordallas.org

Soul's Harbor can now provide the convenience of taking your donation request online. Just follow the link to our online "Household Donation Request Form". We are also now taking vehicle donations and have an online donation processing form for this too. "Vehicle Donation Request Form"
To help Soul's Harbor financially you can donate by clicking the donate button.