On August 2, 1956, Soul's Harbor was chartered as a charitable, non-profit institution. A seven man board of directors was established. Three members of that board were alcoholics who had recovered. History shows that our principal founder, L.E. "Jake" Stembridge needed a method of financing so Jake began seeking out discarded items which could be repaired and sold. Today, Soul's Harbor is still financed by proceeds from resellable donated items at our four "Soul's Harbor Thrift Stores" and monetary donations.
The Soul's Harbor Thrift Stores have been in operation for nearly five decades. Currently we operate four trucks which run six days a week to pick-up donations and then distribute the merchandise among our four Soul's Harbor Thrift Stores. Our donation pick-up area encompasses somewhere in the neighborhood of 3,000 square miles. One of our four trucks will pick-up in all of Dallas County; sections of Collin County, Ellis County, Kaufman County and, on occasion, a small area of eastern Tarrant County. Actually, Soul's Harbor has ventured as far to the south as Orleans Parish Louisiana to the French Quarter of New Orleans.
Depending on what the circumstances might be, Soul's Harbor can and will accommodate donation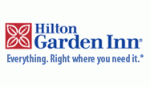 pick-ups as large as the ones we did with the Hilton Anatole in Dallas and The Hilton Garden Inn New Orleans French Quarter to our more traditional donors that might have only one to two bags or boxes of clothes, household or miscellaneous items. The bottom line is that, at Soul's Harbor, there is no donation pick-up that is too small or too large nor, depending on circumstances, too far away.
Some, but not all, of the more notable areas that our donation pick-ups include are: the Turtle Creek area of Dallas, Highland Park, University Park, the Lakewood area of Dallas, Flower Mound, McKinney, Wylie, Rowlett, Rockwall, Coppell, Little Elm, Lewisville, Frisco on occasion as far west as Westlake,… The list goes on like a proverbial who's who. Unlike some of the larger non-profits, names not to be mentioned, Soul's Harbor donation pick-ups can be scheduled in the number of days, not weeks. Or in some cases, the larger non-profits won't do the pick-up at all because of the distance, location or necessity of the donor. Soul's Harbor will work, as best we can, to accommodate each individual donor and each individual situation.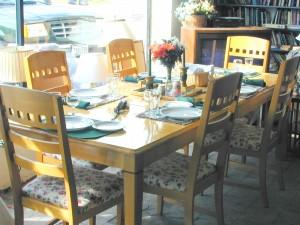 Another consideration is that we have several exclusive relationships with estate liquidators throughout our service pick-up area. Shoppers at one any of our thrift stores might look at each as in a popular movie of former years, Forest Gump's comparison of life to a box of chocolates. "You just never know what you're gonna' get," he tells us. That is, according to "mama". Well, perhaps there was a grain of truth to that statement and, much the same, the Soul's Harbor Thrift Store shopping experience has the same potential. Soul's Harbor make an effort to sort the donations to discover the hidden pearls, but we have limited resources and typically don't evens scratch the surface of all the goodies that might be hidden in a box or bag or even an antique piece that we're not familiar with.
The following was an excerpt from a chat forum thread regarding second hand shops in "The Hip Forums"
"…There is a chain of awesome thrift stores in the South Dallas county and Ellis county area here in Texas. The stores are called "Soul's Harbor" The stores use the money they make for rehabilitation and all donations are free to them. They in turn sell clothes, books, records, brick-a-brac for a faction of what other thrift stores would sell them for. Basically, if you go up with a big handful of clothes they would probably charge $5-$10. DIRT CHEAP! My wife and I have furnished our whole house with items bought from them."
Six days a week Soul's Harbor makes regular, routine deliveries to each of our four thrift stores. Usually the drivers try to make their delivery by 9:00am, right as the stores are scheduled to open for business.
Below is the current weekly truck delivery schedule and a link to our "Facilities" page for store contact information and locations.
Monday: Seagoville
Tuesday: Ennis
Wednesday: Ferris
Thursday: Waxahachie
Friday: Ennis
Saturday: Waxahachie
Sunday: We observe the Sabbath and rest in order to start all over again on Monday.
---
For information regarding intake/admission into our recovery facility, please contact:
Dispatch Representative
Soul's Harbor, Inc.
13134 Nile Drive
Dallas, Texas 75253
972.286.1940
972.286.5282 Fax
Soul's Harbor Substance Abuse Program Questions and Intake
Please contact our intake Manager
Cell number 214-663-9684
contact@soulsharbordallas.org
---
New Online Donation Processing:
Soul's Harbor, Inc.
13134 Nile Drive
Dallas, Texas 75253
972.286.1940
972.286.5282 Fax
donate@soulsharbordallas.org

Soul's Harbor can now provide the convenience of taking your donation request online. Just follow the link to our online "Household Donation Request Form". We are also now taking vehicle donations and have an online donation processing form for this too. "Vehicle Donation Request Form"
To help Soul's Harbor financially you can donate by clicking the donate button.