Soul's Harbor was established in the summer of 1956 with the goal to help homeless men with substance abuse issues. Its program has evolved since its early beginnings and continues to evolve with new knowledge and understanding of ever-changing recovery practices. In 2009, Soul's Harbor hired Brent Burmaster to be its Executive Director. With God's help, Brent was able to model Soul's Harbor's existing program into one that resembles those of the expensive treatment facilities. Ten years after hiring Brent, Brent has seen 1,200 homeless men that have come through the doors of Soul's Harbor. Also, Soul's Harbor has expanded to 70 men and is always full. One of the recovery tools that Brent uses is YouTube. We have included some of Brent's Town Hall meetings on recovery topics along with some testimonies. Most of these YouTube videos are 30 minutes or less. Feel free to use them as you so desire.
---
Matthew Perry of "Friends" Shares His Experience, Strength, and Hope
In his new memoir, Friends, Lovers, and the Big Terrible Thing, Matthew Perry opens up about his decades-long addiction to alcohol and opiates. The Friends star sat down with Tom Power at the Hot Docs Ted Rogers Cinema in Toronto to share his incredible story of survival and why he's now turned his energy to helping others.
---
"Chasing the ,,,,,,Duck"
Brent retells a very funny story that occurred over 40 some odd years ago with 2 of his fraternity brothers. It was funny then and it's still funny now. Brent uses the story to relate it to one's own addiction(s). Hope you enjoy the video and the story.
---
"The Great Eraser and Cases of Addiction"
The 2 segments of this YouTube video appeared as articles that Brent wrote in the October of 2015 issue for The Sober World, an award-winning national magazine. Brent is nationally known for his "The Great Eraser" concept. The second segment of this video deals with the basic reasons why drug addicts and alcoholics have a very difficult time just quitting.
---
Birthday Night Video
Birthdays are special to most of us. We receive gifts, cards, texts and phone calls from friends and family members. Unfortunately for the homeless, it's a painful day since no one remembers their birthday. At Soul's Harbor, we recognize each one of our homeless men birthdays at our Monthly Birthday Nights. We celebrate three different events at Birthday Night: "Belly Button" birthdays, Program graduation and sobriety birthdays. "Belly Button" birthdays are regular birthdays that everyone knows and loves. Each one of the birthday guys receives a cake, ice cream, and a gift box. Each month, we have several men that graduate from our 6-month program. They each receive a certificate of completion and are recognized among their peers. Sobriety birthdays are for the men that celebrate 1, 2, 3, 6 and 9 months of being sober and clean. We also celebrate annual sobriety birthdays for both current residents and alumni of our program. This 30-minute video is a snapshot of what happens at Soul's Harbor Monthly Birthday night. Enjoy.
---
Father Martin Talks About Step One
Father Martin was an alcoholic Catholic priest that did recover.  He was a highly sought after speaker on alcoholism during the 1970's to 2000's before passing away in 2009  In this short video, Father Martin talks about Step 1 in Alcoholic Anonymous.
---
My Testimony by

Kevin

J
This next video is the testimony of Kevin J at his 5-year sobriety birthday celebration. Kevin was at Soul's Harbor from May 2014 to February 2015. Kevin has been clean and sober since May 9, 2014. He is active in Narcotics Anonymous (NA) in Dallas and is sponsoring many drug addicts.
Hope you enjoy the video, Kevin is a great motivational speaker.
---
My Family Member is an Addict and/or Alcoholic
At Soul's Harbor, we receive many calls from parents, spouses, brothers and sisters asking what they can do with a family member that is an addict or alcoholic. The following 15 minute video helps family members deal with a family member with addiction issues. Bottom line, they need to go to Al-Anon.
---
"Money as a Trigger and Dead Guys"
Brent discusses money as a major trigger for most of the guys at Soul's Harbor. He also talks about guys that used to be at Soul's Harbor and died in their addiction because of money. The last segment is the Benjamin Franklin decision model as it relates to relapsing.
Please note that Soul's Harbor has a memorial of guys who died in their addiction. Brent refers to these guys during his Town Hall speeches. It is a reminder to our current men at Soul's Harbor that the disease of alcoholism and drug addiction is a deadly disease.
---
"Wally and Soul's Harbor's Exit Plan"
This is a very funny story about a guy who was at Soul's Harbor for 36 years. His name is Wally. Brent explains the reason why Wally was at Soul's Harbor so long. The last segment is why Soul's Harbor's recovery program is so successful – because of its aftercare program called the "Exit Plan Strategy".
---
"Did Brent Relapse??? I'm Only Hurting Myself"
Did Brent relapse after almost 12 years of sobriety? In the last segment of this video, Brent squashes the idea that we as drug addicts and alcoholics believe we are only hurting ourselves.
---
"Dead Guys and Field Mice"
Brent discusses his background and then talks about guys that used to be at Soul's Harbor and died in their addiction. He then talks about the problem he has in his old house with field mice and how it relates to the memorial wall of guys who passed away in their addiction.
---
"Al-Anon, Treatment Center And a Nintendo Story"
Brent talks about his experience in going to Al-Anon meetings. Al-Anon is a program of recovery for the families and friends of alcoholics and drug addicts. Brent also compares Soul's Harbor's program with expensive treatment centers. The last segment is a funny story about Brent's nephew that gets frustrated with his Nintendo and how it relates to recovery.
---
                              Jack's Story
This next video is A short 4-minute testimony from a Father who tells about his son's experience at Soul's Harbor and how it changed his son's life.
---
Soul's Harbor…Sal's Story
Sal shares his experience with drinking and drugging. Sal developed lung cancer in 2012 and his testimony was filmed a couple of days before his surgery. He lost his voice after the surgery. 2 ½ years later Sal died sober and clean from his cancer. Sal did recover.
---
Running Every Day-
Soul's Harbor Executive Director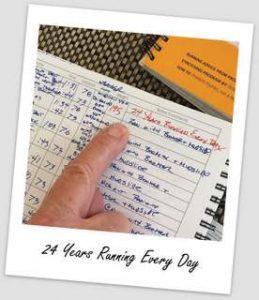 This is a podcast from a national running magazine called Runner's World. They did this podcast on Brent Burmaster running streak. The podcast was recorded in the spring of 2017. Brent's running streak continues today. His streak of running every day started on March 13, 1993.
---
For information regarding intake/admission into our recovery facility, please contact:
Dispatch Representative
Soul's Harbor, Inc.
13134 Nile Drive
Dallas, Texas 75253
972.286.1940
972.286.5282 Fax
Soul's Harbor Substance Abuse Program Questions and Intake
Please contact our intake Manager
Cell number 214-663-9684
contact@soulsharbordallas.org
---
New Online Donation Processing:
Soul's Harbor, Inc.
13134 Nile Drive
Dallas, Texas 75253
972.286.1940
972.286.5282 Fax
donate@soulsharbordallas.org

Soul's Harbor can now provide the convenience of taking your donation request online. Just follow the link to our online "Household Donation Request Form". We are also now taking vehicle donations and have an online donation processing form for this too. "Vehicle Donation Request Form"
To help Soul's Harbor financially you can donate by clicking the donate button.