This information about Ralph was from conversations with his family and friends.
Ralph was born in 1900 in Knoxville the youngest of ten children. He studied engineering by a correspondence course. Ralph's parents owned Whittle Trunk Co. that made trunks for some of the early automobiles.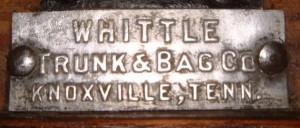 He married Orene Lancaster in 1920. Their first child, Ralph Jr., died in his mothers arms from scarlet fever in his second year. Richard was born in 1930, Jo Ann in 1932, and Rose Mary in 1935. Orene died in 1958.
Early in his career Ralph surveyed Miami Beach, Florida. A little later he learned to lay concrete pipe and Gifford Hill offered to help him start a business in Texas to lay this pipe.
The first year in Texas, he worked in Marshall and the weather was so bad that the business failed. After this he moved to Dallas where he did the concrete work for new houses in University Park. He did many different jobs in his life time-from building and widening bridges, building army camps, spillways (Iron Bridge, Forney dam, Cedar Creek, and Lake Livingston), digging tunnels, building waste water treatment plants and laying the pipe lines to serve them.
Ralph was a many faceted and somewhat egotistical person, very intelligent and not motivated by money. He was more interested in seeing if he could do the job, and better than it was planned, if possible.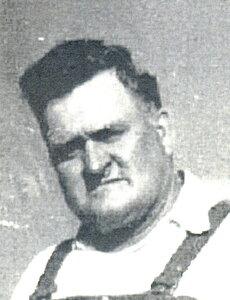 Jake Stembridge had worked for Ralph prior to 1953 as a foreman. Bill Berry, a recovering alcoholic, lived in New York and made a living playing bridge, never really worked at much of any thing before he moved to Texas. He was PR man for Ralph's company and developed a safety program that saved money on insurance cost. Stembridge felt sorry for the homeless men around the old farmers market and started taking some men home with him. Later, Stembridge and Bill Berry came to Ralph to see if it would be possible to build a home for these men. Ralph bought the land for Soul's Harbor. Dick Whittle drew the plans for the first building and Whittle Construction Co. drove the foundation pilings to shale.
The one thing that all of the founders agreed on was that they would not seek government aid to finance the operation. Stembridge established a work program where in the men picked up donated household goods for resale in company stores, a system that has supported the Harbor for over 50 years.
Ralph was an optimistic person who believed these men could, with a little help, get back on their feet and lead productive lives. He was active in University Park Methodist Church. He tried to get Tom Shipp interested in Soul's Harbor but without success. Ralph used his company to do many jobs for both his church and the Harbor over the years. Rose Mary believes that AA reinforced Ralph's desire to help others without anyone knowing.
After Ralph died, the deacons from the church that Paul Wright founded with Ralph's help came to his children to ask permission to build a fellowship hall on their church property. Ralph had given them this church with the provision that only a church could be built there. None of the children had ever known of the gift and they gave their permission.
Paul Wright was one of the employees Ralph brought from Tennessee. Housings projects were being built for the low-income families in Dallas in the 50's but many people in Paul's congregation wanted their own homes. Ralph bought enough land in outskirts of Irving for about a hundred families to have large lots, developed the land, and then sold them at a very reasonable price for home sites.
Ralph and his wife Helen moved to a trailer on a lot by Soul's Harbor about 1970. Many times they invited men from the Harbor to eat with them. One night Dick went to dinner with his father and an old high school acquaintance was there from the Harbor. Men from all walks of life have stayed at the Harbor, some of these men have been able to rebuild their lives and some have not yet succeeded.
This is a very short look at one man who tried to leave the world a better place. May the Harbor continue to help men help themselves break the cycle of homelessness.
---
For information regarding intake/admission into our recovery facility, please contact:
Dispatch Representative
Soul's Harbor, Inc.
13134 Nile Drive
Dallas, Texas 75253
972.286.1940
972.286.5282 Fax
Soul's Harbor Substance Abuse Program Questions and Intake
Please contact our intake Manager
Cell number 214-663-9684
contact@soulsharbordallas.org
---
New Online Donation Processing:
Soul's Harbor, Inc.
13134 Nile Drive
Dallas, Texas 75253
972.286.1940
972.286.5282 Fax
donate@soulsharbordallas.org

Soul's Harbor can now provide the convenience of taking your donation request online. Just follow the link to our online "Household Donation Request Form". We are also now taking vehicle donations and have an online donation processing form for this too. "Vehicle Donation Request Form"
To help Soul's Harbor financially you can donate by clicking the donate button.