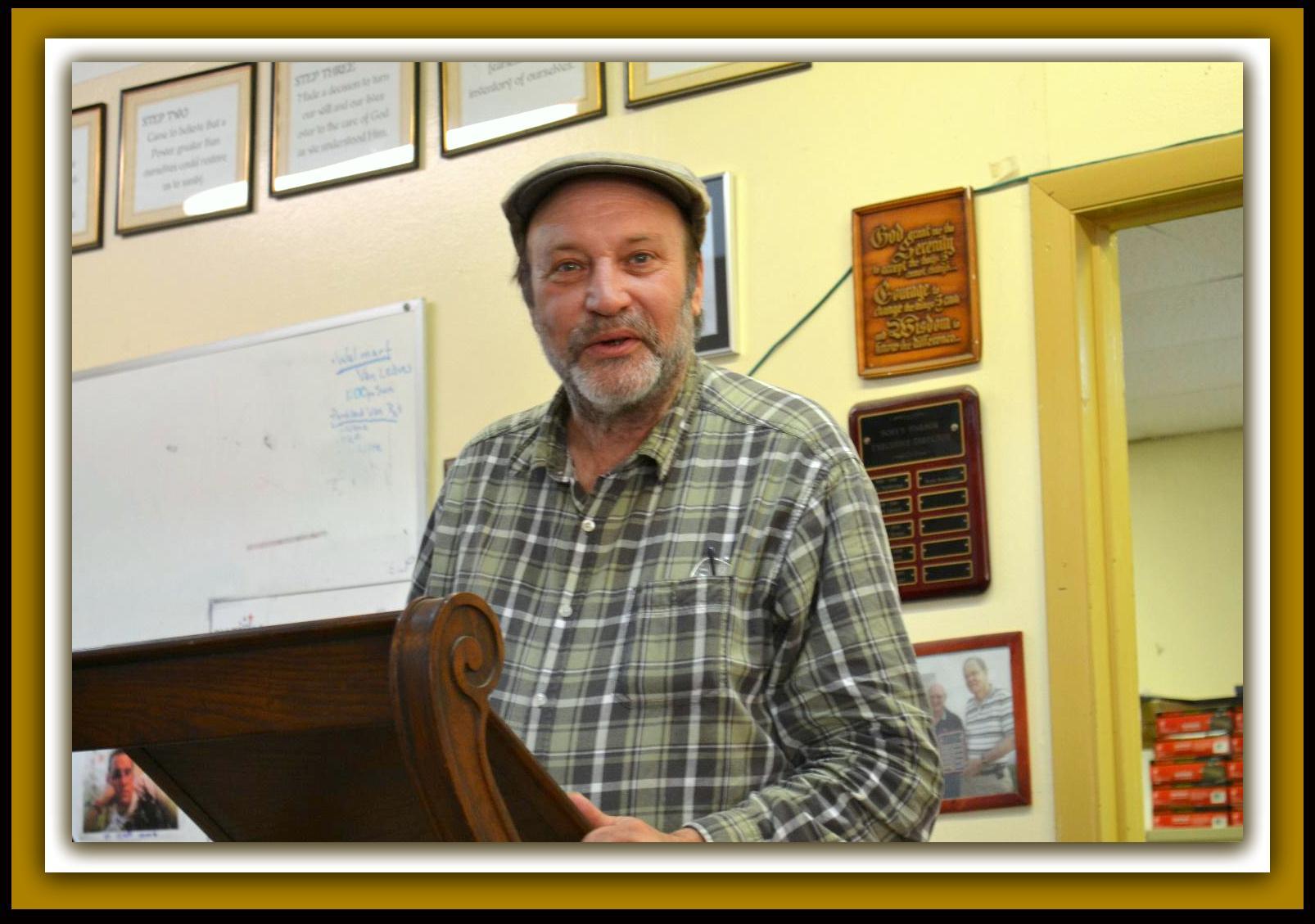 12-13-1955 to 05-26-2033
Over the Memorial Day weekend 2023, we lost a key Soul's Harbor contributor to cancer. Allan was 67 years old and a few days short of being 8 years sober. The son of a NASA rocket scientist, Allan earned a chemistry degree from the University of Texas in Austin. He was one of the smartest men that I have ever met. He developed a program to track our 70+ men as they progressed through our 6-month substance abuse holistic program. He also wrote a program that managed our past residents since 2009. But the real software masterpiece that Allan developed was the routing program that our dispatch office uses today to route our 4 box trucks through the 7,000 square miles of North Texas roads. The program minimizes fuel costs and maximizes the number of pickups. Allan was a true genius.
Yet even with his very high IQ, Allan led many Alcoholic Anonymous Big Book studies during his 8 years stay at Soul's Harbor. He was able to talk about addiction in the simplest terms. His heart was as big as his brain.
Allan, you were our rock, and we surely miss you. I know you are smiling down from heaven now and your legacy will always be remembered.
Thank you for being a big part of Soul's Harbor.
---
For information regarding intake/admission into our recovery facility, please contact:
Dispatch Representative
Soul's Harbor, Inc.
13134 Nile Drive
Dallas, Texas 75253
972.286.1940
972.286.5282 Fax
Soul's Harbor Substance Abuse Program Questions and Intake
Please contact our intake Manager
Cell number 214-663-9684
contact@soulsharbordallas.org
---
New Online Donation Processing:
Soul's Harbor, Inc.
13134 Nile Drive
Dallas, Texas 75253
972.286.1940
972.286.5282 Fax
donate@soulsharbordallas.org

Soul's Harbor can now provide the convenience of taking your donation request online. Just follow the link to our online "Household Donation Request Form". We are also now taking vehicle donations and have an online donation processing form for this too. "Vehicle Donation Request Form"
To help Soul's Harbor financially you can donate by clicking the donate button.