Many of our Soul's Harbor donors have been inquiring as to how Soul's Harbor is doing in the midst of the COVID-19 crisis. We are very grateful to report, that to date and to our knowledge, none of our residents or staff have fallen ill from Covid-19. We took immediate action to institute a high level of the protocol to keep our residents and staff safe, and also monitor their health in case someone exhibits symptoms. So far, so good. We give glory to God.
Even though our health is good, we have been challenged financially. We ask you to give as much as you can on this North Texas Giving Day. The good news is that a very generous benefactor will match dollar for dollar up to $10,000.
Thank you for your generous donation.
---
Ramble on With Led Zeppelin…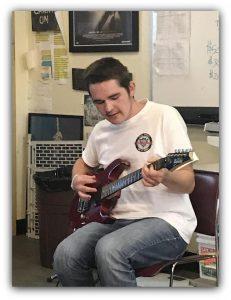 Each Spring, Soul's Harbor holds their annual Talent Show contest. This highly anticipated event has all our residents laughing and hollering. This year's talent show was no exception with 6 different acts, ranging from comedy to poem reading to singing to impersonation. By far this was the best talent show. Our winner was Thad who strut his guitar and sang Led Zeppelin's "Ramble On". Congratulations to our new Rock Star, Thad, who won the $50 Grand Prize and got his name on our annual Talent Show plaque.
---
We need your help…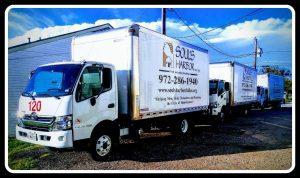 Soul's Harbor homeless shelter is supported solely by our four thrift stores. You can donate your household items via phone (972-286-1940) or our "Household Donation Request Form" page. We also take automobiles "Vehicle Donation Request Form". So if you have old clothes, furniture, appliances, household items, or even a car to donate to Soul's Harbor, either fill out our online form or call our dispatch office at 972-286-1940. Our dispatch office is open Monday through Saturday from 7:00 AM to 6:00 PM.
We are sustained solely through our four thrift store sales. We rely on your donated items to support our shelter. At Soul's Harbor, we would like to thank all our customers that donate their items and also our thrift store customers. Because without our customers, there would be no Soul's Harbor.
Thank you and God Bless.


Brent Burmaster
Executive Director of Soul's Harbor Homeless Shelter
---
Dispatch Representative/Main Contact Number:
Soul's Harbor, Incorporated
13134 Nile Drive
Dallas, Texas 75253
972.286.1940
972.286.5282 Fax
contact@soulsharbordallas.org

---
Thank you so much for your financial consideration. Note, your tax-deductible contributions may also be submitted through PayPal to donate@soulsharbordallas.org.*Please note: Users of Internet Explorer 8 and above may experience difficulties with our PayPal "Donate" button. Please access PayPal directly to make a financial contribution to Soul's Harbor, Inc. Thank you!