Soul's

Harbor

Warehouse

Sale


Saturday December 9th…
Soul's Harbor is holding a warehouse sale on Saturday December 9th from 9 AM to Noon. The warehouse sale is benefiting our homeless shelter. We just received 45 pieces of new or barely used furniture from a major furniture manufacturer. This manufacturer offers stylish modern, mid-century and Scandinavian furniture. Our warehouse is located on our sprawling campus in southeast Dallas about 15 minutes from downtown Dallas. The address of our campus is 13134 Nile Drive in Dallas. See you Saturday December 9th.
---
Thanksgiving Feast at Miracle Temple Fellowship Church in Lancaster…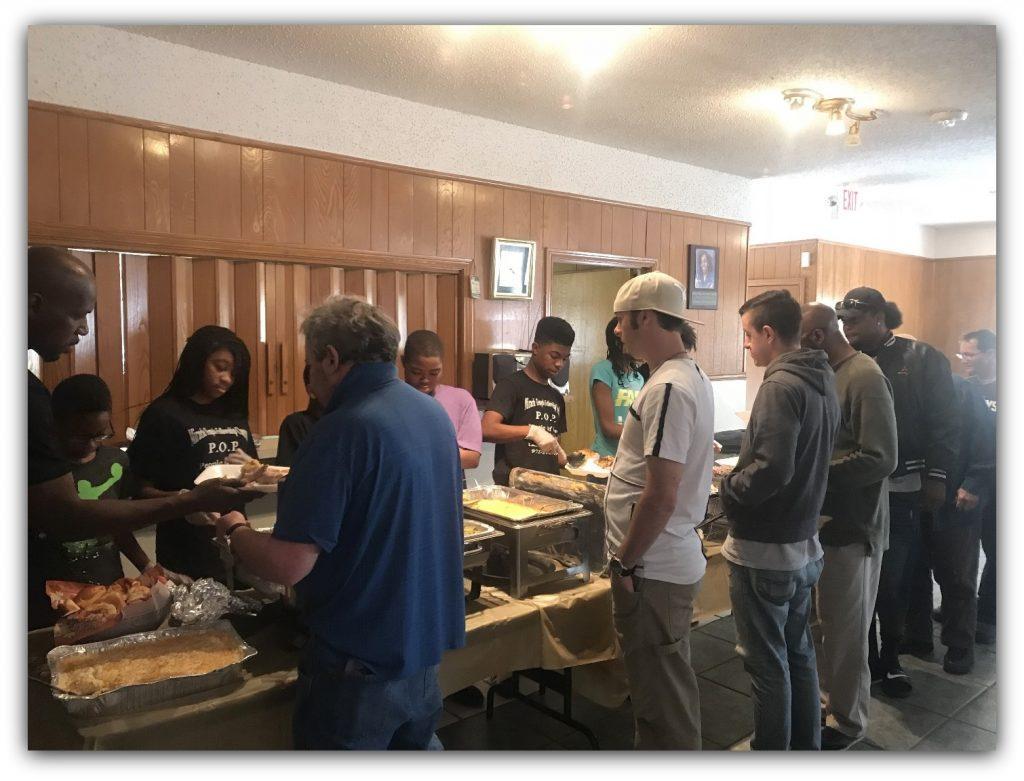 A big Soul's Harbor Thank You to Miracle Temple Fellowship Church in Lancaster for having our guys over for a Thanksgiving Dinner. The dinner was held the Saturday before Thanksgiving. Their youth group served all of our homeless men. Miracle Temple Fellowship Church provided homemade turkey, ham, vegetables, stuffing, and so many desserts. Our bellies were full from this delicious meal. Miracle Temple Fellowship Church provided testimonies of parishioners that were homeless, but through God's loving grace are living productive lives today. I want to recognize both Pastor Clyde Hairston and his wife Carlotta for setting this up.
---
We need your help…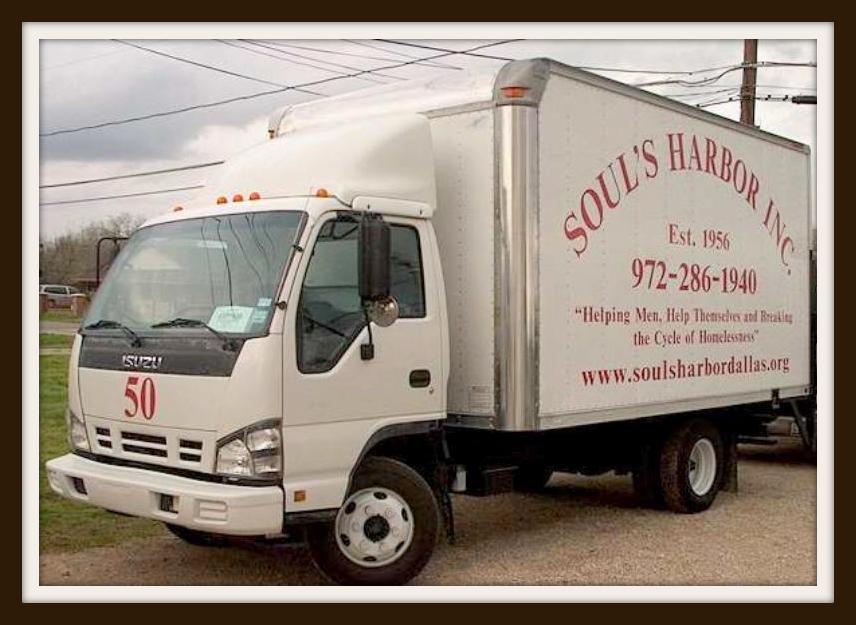 Soul's Harbor homeless shelter is supported solely by our four thrift stores. You can donate your household items via phone (972-286-1940) or our "Household Donation Request Form" page. We also take automobiles "Vehicle Donation Request Form". So if you have old clothes, furniture, appliances, household items, or even a car to donate to Soul's Harbor, either fill out our online form or call our dispatch office at 972-286-1940. Our dispatch office is open Monday through Saturday from 7:00 AM to 6:00 PM. We are sustained solely through our four thrift store sales. We rely on your donated items to support our shelter. At Soul's Harbor, we would like to thank all our customers that donate their items and also our thrift store customers. Because without our customers, there would be no Soul's Harbor.
Thank you and God Bless.


Brent Burmaster
Executive Director of Soul's Harbor Homeless Shelter
---
Dispatch Representative/Main Contact Number:
Soul's Harbor, Incorporated
13134 Nile Drive
Dallas, Texas 75253
972.286.1940
972.286.5282 Fax
contact@soulsharbordallas.org

---