"Insights" from a RN and Mother of a Recovering Addict

…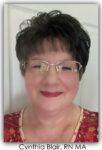 Soul's Harbor will be providing a new series of articles, "Insights", from Registered Nurse, Mrs. Cynthia Blair to our website. Cynthia has been a nurse for over 45 years. Cynthia's son went through the Soul's Harbor program many years ago and is now over 9 years sober. Cynthia has a wealth of experience in substance abuse recovery and will be contributing periodically to our newsletter and website. Cynthia's first full article is entitled "Coming Alongside a Prodigal, A Loved One's Perspective". The article talks about what a prodigal is, why a prodigal resorts to addictive behavior and what we can do with a prodigal family member. This is a well written piece with some great advice.
Thank you, Mrs. Blair, for sharing your thought provoking "Insights".
---
For information regarding intake/admission into our recovery facility, please contact:
Dispatch Representative
Soul's Harbor, Inc.
13134 Nile Drive
Dallas, Texas 75253
972.286.1940
972.286.5282 Fax
Soul's Harbor Substance Abuse Program Questions and Intake
Please contact our intake Manager
Cell number 214-663-9684
contact@soulsharbordallas.org
---
New Online Donation Processing:
Soul's Harbor, Inc.
13134 Nile Drive
Dallas, Texas 75253
972.286.1940
972.286.5282 Fax
donate@soulsharbordallas.org

Soul's Harbor can now provide the convenience of taking your donation request online. Just follow the link to our online "Household Donation Request Form". We are also now taking vehicle donations and have an online donation processing form for this too. "Vehicle Donation Request Form"
To help Soul's Harbor financially you can donate by clicking the donate button.