One Million Hits and More!!

In the spring of 2010, Soul's Harbor launched its website: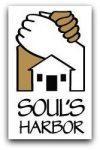 In less than 10 years, we have surpassed a million hits on our website. That's over 100,000 views per year. Our most popular page of our website is "The Harbor Program", which describes how our successful 6 month recovery program works. Our recovery program is modeled after expensive treatment centers. An up and coming page, is our "YouTube Recovery" page which has many videos on how addiction works along with former residents' testimonials. Our "YouTube Recovery" page was implemented 7 months ago. A Big Soul's Harbor "Thank You" to our former resident, Brian B., who designed and maintains our website. Let's keep the hits coming.
---
General Electric Helping Hands…
This month, we had over 30 General Electric Engineers volunteer to work in our warehouse. They ate lunch with our residents and saw firsthand how Soul's Harbor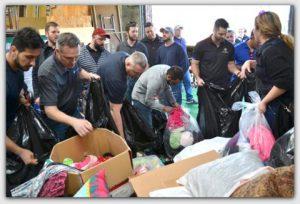 operates. As they helped sort out items in our warehouse, one of our four box trucks came into the warehouse bay. The GE engineers were more than happy to unload the merchandise. Unbeknownst to everyone in the warehouse, an old vintage GE freezer, that actually worked, was packed into our full box truck. Thank you General Electric for spending the day and helping us out.
---
We need your help…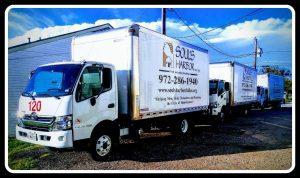 Soul's Harbor homeless shelter is supported solely by our four thrift stores. You can donate your household items via phone (972-286-1940) or our "Household Donation Request Form" page. We also take automobiles "Vehicle Donation Request Form". So if you have old clothes, furniture, appliances, household items, or even a car to donate to Soul's Harbor, either fill out our online form or call our dispatch office at 972-286-1940. Our dispatch office is open Monday through Saturday from 7:00 AM to 6:00 PM.
We are sustained solely through our four thrift store sales. We rely on your donated items to support our shelter. At Soul's Harbor, we would like to thank all our customers that donate their items and also our thrift store customers. Because without our customers, there would be no Soul's Harbor.
Thank you and God Bless.


Brent Burmaster
Executive Director of Soul's Harbor Homeless Shelter
---
Dispatch Representative/Main Contact Number:
Soul's Harbor, Incorporated
13134 Nile Drive
Dallas, Texas 75253
972.286.1940
972.286.5282 Fax
contact@soulsharbordallas.org

---
Thank you so much for your financial consideration. Note, your tax-deductible contributions may also be submitted through PayPal to donate@soulsharbordallas.org.*Please note: Users of Internet Explorer 8 and above may experience difficulties with our PayPal "Donate" button. Please access PayPal directly to make a financial contribution to Soul's Harbor, Inc. Thank you!