Dancing with The Soul's Harbor Star…
Each Spring, Soul's Harbor holds it's annual Talent Show contest. This highly anticipated event, has all of our residents laughing and hollering. This year's talent show was no exception. Eith 7 different acts, ranging from comedy to instrumentals to singing to impersonation. By far this was our best talent show. Our winner was Robert with his nimble dance moves and unique costume design. Robert came in 2nd place last year but improved on his act this year. Congratulations to our own Fred Astaire, Robert, who won the $50 Grand Prize and got his name on our annual Talent Show plaque.
---
Dental Care – Part of our
Holistic Approach to Recovery…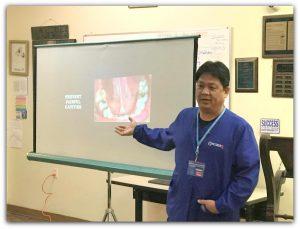 A Big "Soul's Harbor" Thank You to the Dental Hygienists from Concorde Career College in Dallas, who came out and had a very informative class on dental care. In the picture above, Charles from Concorde Career College explains tooth cavity prevention. There were many dental care questions from our residents that the Dental Hygienists answered. Concorde Career College provided each resident with a toothbrush, floss, and toothpaste. We really appreciate them coming out and spending the evening with us.
---
We need your help…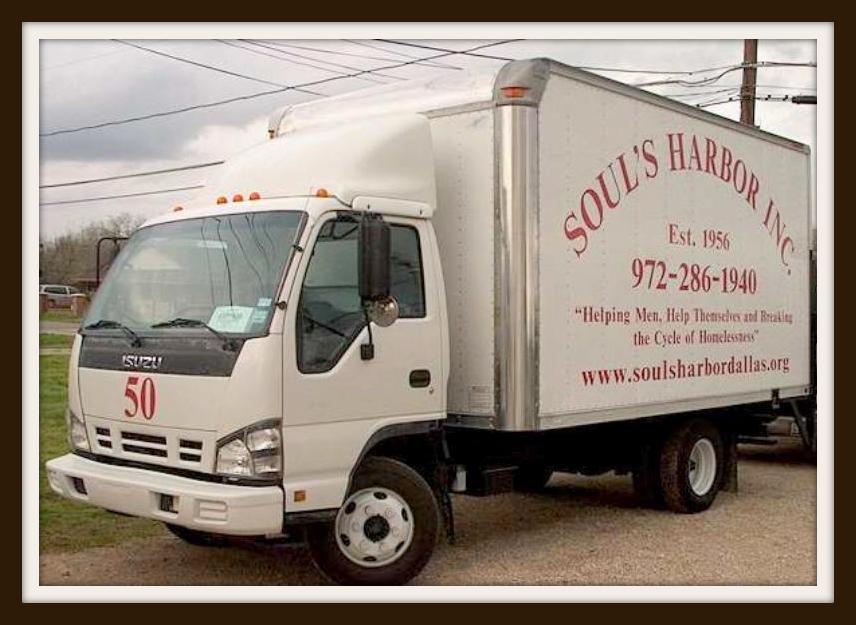 Soul's Harbor homeless shelter is supported solely by our four thrift stores. You can donate your household items via phone (972-286-1940) or our "Household Donation Request Form" page. We also take automobiles "Vehicle Donation Request Form". So if you have old clothes, furniture, appliances, household items, or even a car to donate to Soul's Harbor, either fill out our online form or call our dispatch office at 972-286-1940. Our dispatch office is open Monday through Saturday from 7:00 AM to 6:00 PM. We are sustained solely through our four thrift store sales. We rely on your donated items to support our shelter. At Soul's Harbor, we would like to thank all our customers that donate their items and also our thrift store customers. Because without our customers, there would be no Soul's Harbor.
Thank you and God Bless.


Brent Burmaster
Executive Director of Soul's Harbor Homeless Shelter
---
Dispatch Representative/Main Contact Number:
Soul's Harbor, Incorporated
13134 Nile Drive
Dallas, Texas 75253
972.286.1940
972.286.5282 Fax
contact@soulsharbordallas.org

---