Harvey Heroes
Through our partnership with Eddie Deen catering, Soul's Harbor residents were able to prepare breakfasts for thousands of evacuees from Houston, Rockport, Beaumont and all areas affected by Hurricane Harvey. In the photo above, is our Recovery Program Director, DeWayne Deaver preparing breakfast at the Kay Bailey Hutchison Convention Center which housed the evacuees. We served breakfast for 20 consecutive days at the convention center. Thank you, Eddie Deen, for allowing us to help the evacuees.
---
Live at Soul's Harbor
On Wednesday – September 13, 2017 – the day before North Texas Giving Day, Brian Glenn from KEXB (620 AM) broadcasted his entire afternoon radio show at Soul's Harbor. In the picture above, Brian (on the left) is interviewing our warehouse manager, Gary. Brian interviewed several other residents during his radio show. Because of KEXB and its sister station KLTY, we were able to meet our goal. I would personally like to THANK everyone that donated on North Texas Giving Day.
---
We need your help…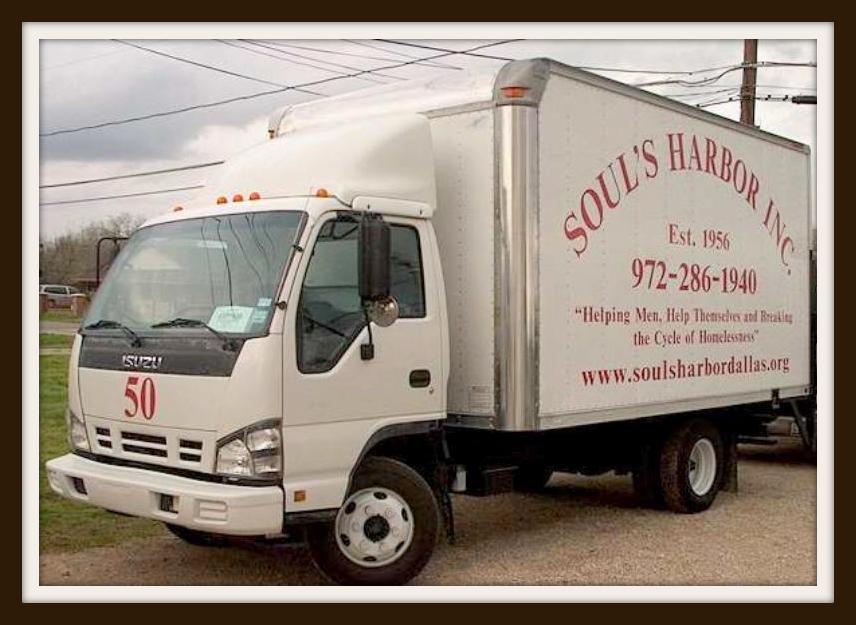 Soul's Harbor homeless shelter is supported solely by our four thrift stores. You can donate your household items via phone (972-286-1940) or our "Household Donation Request Form" page. We also take automobiles "Vehicle Donation Request Form". So if you have old clothes, furniture, appliances, household items, or even a car to donate to Soul's Harbor, either fill out our online form or call our dispatch office at 972-286-1940. Our dispatch office is open Monday through Saturday from 7:00 AM to 6:00 PM. We are sustained solely through our four thrift store sales. We rely on your donated items to support our shelter. At Soul's Harbor, we would like to thank all our customers that donate their items and also our thrift store customers. Because without our customers, there would be no Soul's Harbor.
Thank you and God Bless.


Brent Burmaster
Executive Director of Soul's Harbor Homeless Shelter
---
Dispatch Representative/Main Contact Number:
Soul's Harbor, Incorporated
13134 Nile Drive
Dallas, Texas 75253
972.286.1940
972.286.5282 Fax
contact@soulsharbordallas.org

---