A Night at the Movies
Our homeless men were treated to a movie and concessions at the AMC Mesquite 30. The men had a choice between 12 movies. Thank you to the anonymous donor who was so generous to provide this unique Christmas Gift to all our men. He has been doing this for 8 straight years. The favorite movie selected by our homeless men was "Rogue One: A Star Wars Story".
---
Sorry for the Inconvenience
Over the Christmas and New Year's holiday, our website experienced some malfunctions which either shut down our website completely or was missing some key sections. Our website was developed over 7 years and we had close to 500,000 hits. In fact, it was developed and still maintained by one of our former very talented residents. In the next few weeks, we will be moving our website to a new hosting company which should help us immensely. You may experience short outages but by end of February, we will be up and running and should not experience any more issues.
Thank you for your patience.
---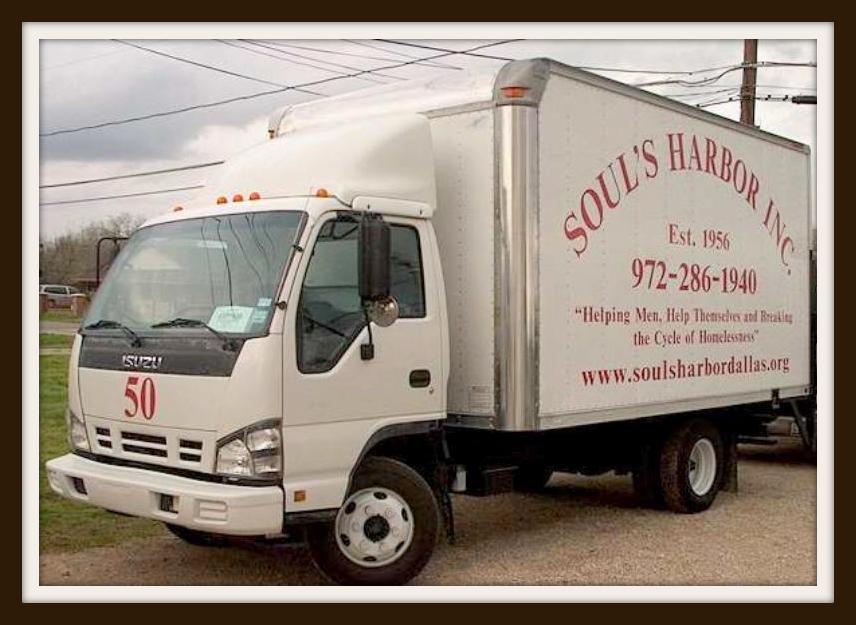 Soul's Harbor homeless shelter is supported solely by our four thrift stores. You can donate your household items via phone (972-286-1940) or our "Household Donation Request Form" page.
We also take automobiles "Vehicle Donation Request Form". So if you have old clothes, furniture, appliances, household items, or even a car to donate to Soul's Harbor, either fill out our online form or call our dispatch office at 972-286-1940. Our dispatch office is open Monday through Saturday from 7:00 AM to 6:00 PM. We are sustained solely through our four thrift store sales.
We rely on your donated items to support our shelter. At Soul's Harbor, we would like to thank all our customers that donate their items and also our thrift store customers. Because without our customers, there would be no Soul's Harbor.
Thank you and God Bless.
Brent Burmaster
Executive Director of Soul's Harbor Homeless Shelter