On February 20th, our Ferris thrift store was featured in a WFAA (Channel 8) news story. George Rebeles found an unpublished polaroid of John F. Kennedy on the fateful day he was assassinated. George asks this question: How did this photo end up in a thrift store in Ferris? The answer is quite simple. We run four box trucks throughout the Dallas / Fort Worth Metroplex that collect all kinds of merchandise including old CDs and Vinyl albums. Our biggest donors are 40 plus.

Estate sales brokers often donate leftover items from their estate sales to Soul's Harbor. I recall a few years ago, meeting an elderly lady that shops at our Waxahachie store. She mentioned that she bought a signed painting for $20 at our thrift store and later found out it was worth several thousands of dollars. So, you never know what hidden valuables you will find at our four thrift stores. If you want to be the first customer to search through our treasure trove, come to our thrift stores around 9 AM on the following store truck days:
Monday – Seagoville
Tuesday – Ennis
Wednesday – Ferris
Thursday – Waxahachie
Friday – Ennis
Saturday -Waxahachie
Good luck and happy hunting.
---
Home Cooked Sunday Dinners
…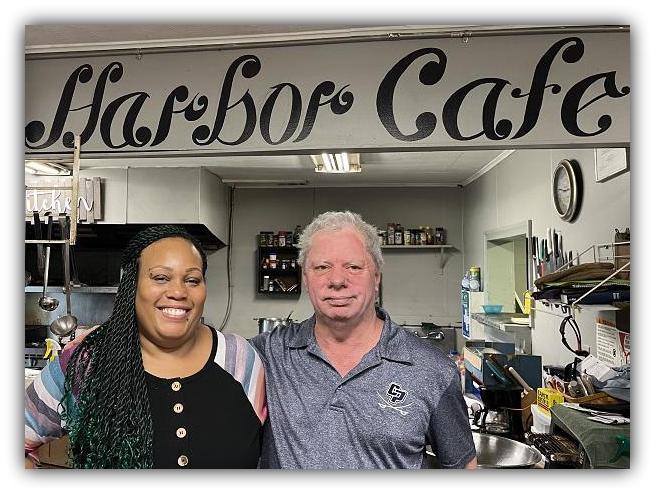 At Soul's Harbor, Sunday dinners were just another meal until Ashley showed up. For the past two years, Ashley, pictured with Rick Dalton, our kitchen manager, has made our Sunday dinners special. She cooks everything from pot roast to homemade pies. The men at Soul's Harbor love her and her cooking and cannot imagine a Sunday without her.
Ashley grew up in Rusk, Texas, a small town 30 minutes south of Tyler. She graduated from Rusk High School. She learned how to cook from her mother, grandmother, and father, starting at the age of 9 and fell in love with it. "Cooking is my favorite pastime" she passionately says. She stays busy, as she works for the American Heart Association for the past 12 years and has time to play with her dog named Winter. She is so thoughtful, she wanted us to recognize her deceased parents, Opal and Jerry for passing down her caring attitude and cooking skills.
Everyone at Soul's Harbor is blessed to have Ashley volunteer and cook for us on Sundays.
Thank you so much Ashley.
---
We need your help…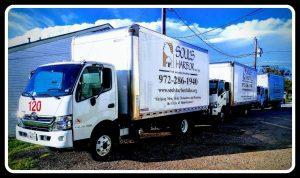 Soul's Harbor homeless shelter is supported solely by our four thrift stores. You can donate your household items via phone (972-286-1940) or our "Household Donation Request Form" page. We also take automobiles "Vehicle Donation Request Form". So if you have old clothes, furniture, appliances, household items, or even a car to donate to Soul's Harbor, either fill out our online form or call our dispatch office at 972-286-1940. Our dispatch office is open Monday through Saturday from 7:00 AM to 6:00 PM.
We are sustained solely through our four thrift store sales. We rely on your donated items to support our shelter. At Soul's Harbor, we would like to thank all our customers that donate their items and also our thrift store customers. Because without our customers, there would be no Soul's Harbor.
Thank you and God Bless.



Brent Burmaster
Executive Director of Soul's Harbor Homeless Shelter
---
For information regarding intake/admission into our recovery facility, please contact:
Dispatch Representative
Soul's Harbor, Inc.
13134 Nile Drive
Dallas, Texas 75253
972.286.1940
972.286.5282 Fax
Soul's Harbor Substance Abuse Program Questions and Intake
Please contact our intake Manager
Cell number 214-663-9684
contact@soulsharbordallas.org
---
New Online Donation Processing:
Soul's Harbor, Inc.
13134 Nile Drive
Dallas, Texas 75253
972.286.1940
972.286.5282 Fax
donate@soulsharbordallas.org

Soul's Harbor can now provide the convenience of taking your donation request online. Just follow the link to our online "Household Donation Request Form". We are also now taking vehicle donations and have an online donation processing form for this too. "Vehicle Donation Request Form"
To help Soul's Harbor financially you can donate by clicking the donate button.