Brent discusses money as a major trigger for most of the guys at Soul's Harbor. He also talks about guys that used to be at Soul's Harbor and died in their addiction because of money. The last segment is the Benjamin Franklin decision model as it relates to relapsing.
Please note that Soul's Harbor has a memorial of guys who died in their addiction. Brent refers to these guys during his Town Hall speeches. It is a reminder to our current men at Soul's Harbor that the disease of alcoholism and drug addiction is a deadly disease.
This is a very funny story about a guy who was at Soul's Harbor for 36 years. His name is Wally. Brent explains the reason why Wally was at Soul's Harbor so long. The last segment is why Soul's Harbor's recovery program is so successful – because of its aftercare program called the "Exit Plan Strategy".
---
"Did Brent Relapse???
I'm Only Hurting Myself"

Did Brent relapse after almost 12 years of sobriety? In the last segment of this video, Brent squashes the idea that we as drug addicts and alcoholics believe we are only hurting ourselves.
---
"Dead Guys and Field Mice"

Brent discusses his background and then talks about guys that used to be at Soul's Harbor and died in their addiction. He then talks about the problem he has in his old house with field mice and how it relates to the memorial wall of guys who passed away in their addiction.
---
"Al-Anon, Treatment Center And
a Nintendo Story"   

Brent talks about his experience in going to Al-Anon meetings. Al-Anon is a program of recovery for the families and friends of alcoholics and drug addicts. Brent also compares Soul's Harbor's program with expensive treatment centers. The last segment is a funny story about Brent's nephew that gets frustrated with his Nintendo and how it relates to recovery.
---
                              Jack's Story

This next video is A short 4-minute testimony from a Father who tells about his son's experience at Soul's Harbor and how it changed his son life. 
---
Soul's Harbor…Sal's Story

Sal shares his experience with drinking and drugging. Sal developed lung cancer in 2012 and his testimony was filmed a couple of days before his surgery. He lost his voice after the surgery. 2 ½ years later Sal died sober and clean from his cancer. Sal did recover.
---
In the Moment-"Running to Redemption"
This is a 13-minute video testimonial from one of our residents who successfully completed our 6-month recovery program. Reggie is our Assistant Director and is still working his program by being free of drugs and alcohol since April 2010.
---
Running Every Day-
Soul's Harbor Executive Director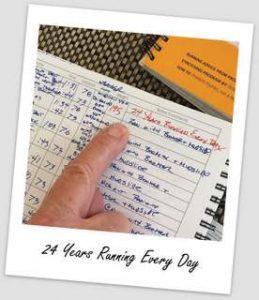 This is a podcast from a national running magazine called Runner's World. They did this podcast on Brent Burmaster running streak. The podcast was recorded in spring of 2017. Brent's running streak continues today. His streak of running every day started on March 13, 1993.
---
Dispatch Representative/Main Contact Number: