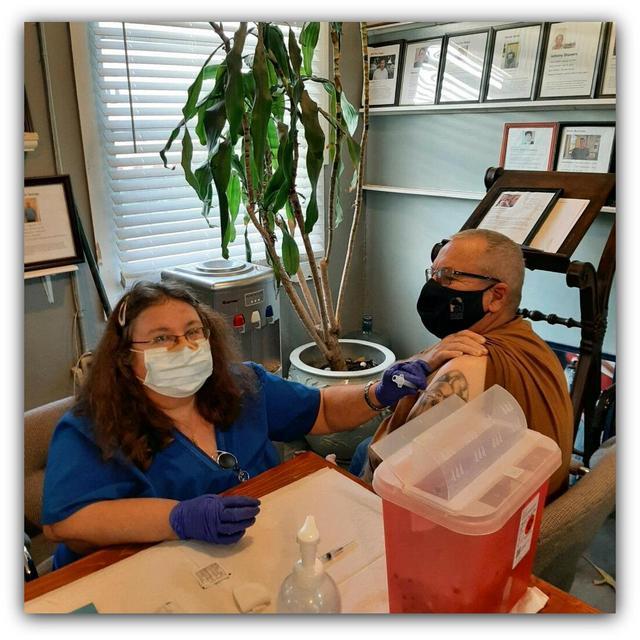 These last 15 months have been very difficult for Soul's Harbor with the Covid-19 virus. We put our Covid plan together in March of 2020. We had specific cleaning duties, mask requirements and quarantine plans. Social distancing was nearly impossible at Soul's Harbor because of our lack of space in our living quarters. Things went well until the fall of 2020 when we were hit with 10 residents testing positive for Covid. Thank God for our quarantine plan; we were able to isolate the ten infected residents. All 10 pulled through their illness. Our prayers worked!!! Last month, Parkland Hospital came to administer the Johnson and Johnson one-shot vaccine. No major side effects from our 60+ residents that got the shot. A few sore arms but all in all, everybody did well. Each Tuesday, Parkland comes out to administer the vaccine to all of our new guys. Finally, things are back to normal at Soul's Harbor.
Thank you Parkland and thank you God for seeing us through this difficult period.
---
Giving Back…
Last month, we had volunteers from Foresters Group spend a Saturday afternoon with us. They were kind enough to put together much-needed items on our Soul's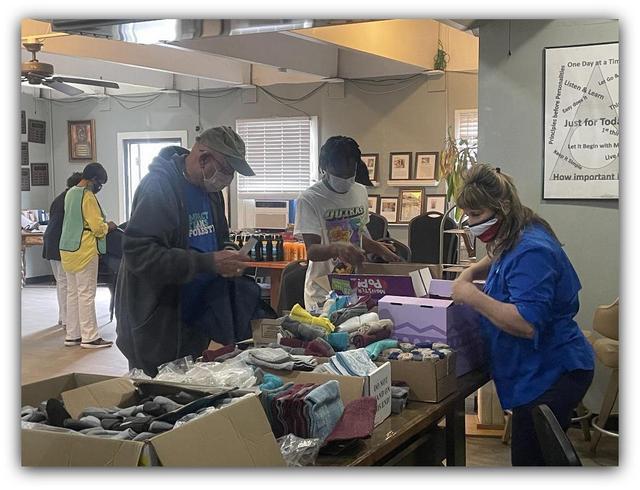 Harbor "Wish List" – toiletry items for our residents. In fact, they were able to put together 175 bags containing things like soap, toothbrushes, toothpaste, shampoo, combs and other needed personal hygiene items.
Thank you, Foresters Group so much for spending the time and resources toward our men here at Soul's Harbor.
---
We need your help…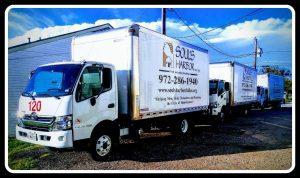 Soul's Harbor homeless shelter is supported solely by our four thrift stores. You can donate your household items via phone (972-286-1940) or our "Household Donation Request Form" page. We also take automobiles "Vehicle Donation Request Form". So if you have old clothes, furniture, appliances, household items, or even a car to donate to Soul's Harbor, either fill out our online form or call our dispatch office at 972-286-1940. Our dispatch office is open Monday through Saturday from 7:00 AM to 6:00 PM.
We are sustained solely through our four thrift store sales. We rely on your donated items to support our shelter. At Soul's Harbor, we would like to thank all our customers that donate their items and also our thrift store customers. Because without our customers, there would be no Soul's Harbor.
Thank you and God Bless.


Brent Burmaster
Executive Director of Soul's Harbor Homeless Shelter
---
Dispatch Representative
Soul's Harbor, Inc.
13134 Nile Drive
Dallas, Texas 75253
972.286.1940
972.286.5282 Fax
Soul's Harbor Substance Abuse Program Questions and Intake
Please contact our intake Manager
Cell number 214-663-9684
contact@soulsharbordallas.org
---
Thank you so much for your financial consideration. Note, your tax-deductible contributions may also be submitted through PayPal to donate@soulsharbordallas.org.*Please note: Users of Internet Explorer 8 and above may experience difficulties with our PayPal "Donate" button. Please access PayPal directly to make a financial contribution to Soul's Harbor, Inc. Thank you!