Welcome to Soul's Harbor…
"…Jake knew there was a better way, perhaps a "soul's harbor" where a man could stay for a spell, think and evaluate his life and maybe do something to make positive changes…"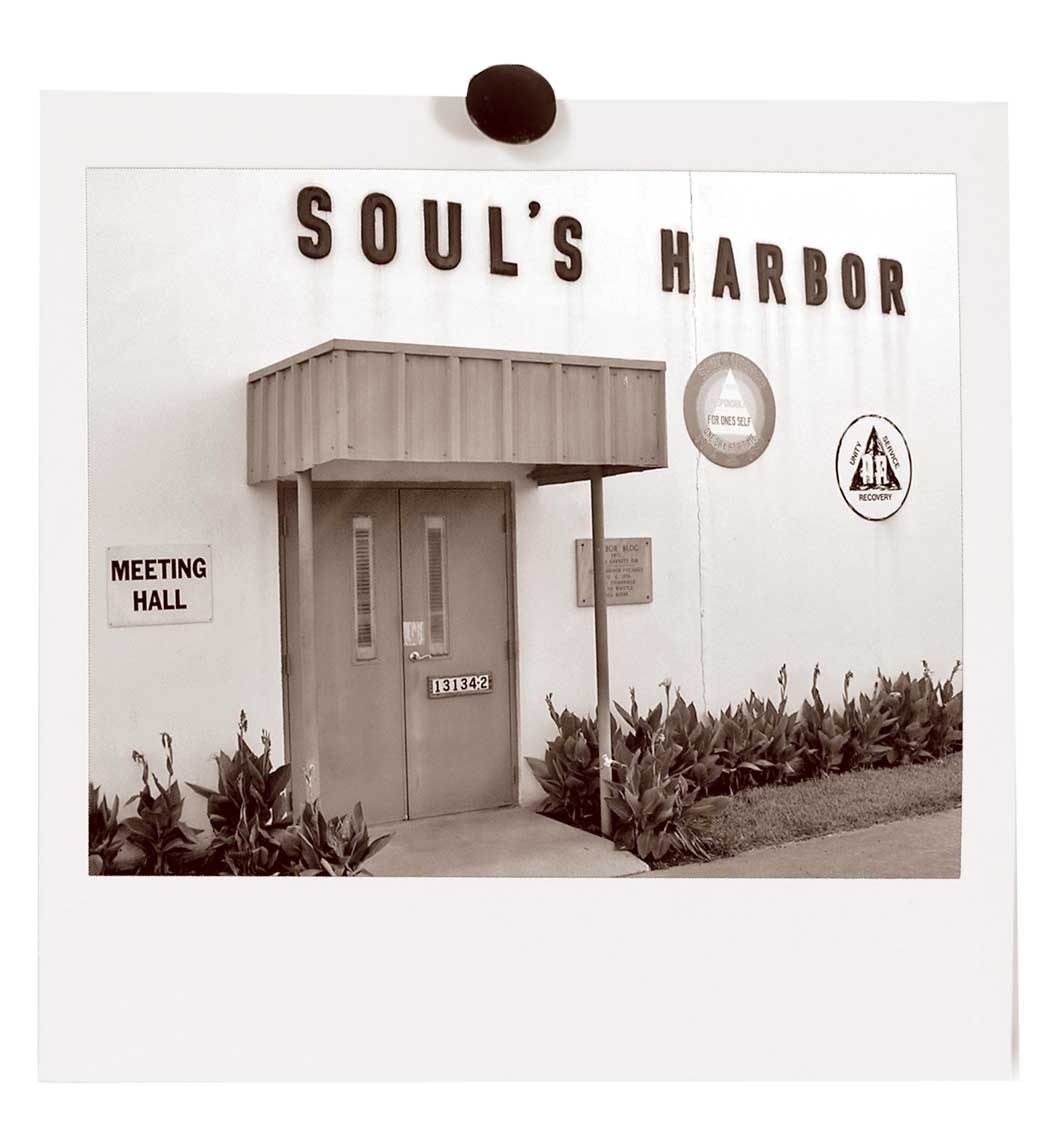 Established August 2, 1956
---
North Texas Giving Day is September 20th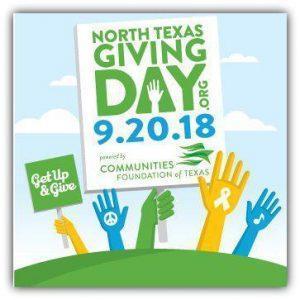 On Thursday – September 20, 2018, from 6 a.m. to midnight, Soul's Harbor Homeless Shelter is participating in North Texas Giving Day. Every donation of $25 and above will be multiplied if you donate to us. Please go to:
and enter your donor information. Your donation will go a long way in helping us provide the best substance abuse treatment for our homeless men in the Dallas area.
Plus, we have an anonymous donor who will match gifts up to $3,000 thus making your dollar go further. Just remember to get up and give on September 20 – whether out of bed, from your desk, or off your couch, just give!
---
WAY FM Community Spotlight
Last week, Reggie and I were interviewed at WAY FM 89.7. WAY FM is a contemporary Christian music formatted radio station located in Dallas, Texas. WAY FM has 51 radio stations located coast to coast. In the picture above, Bryan Johns, WAY FM Operation's Director, is between Reggie and I. Our interview was pre-recorded and will air at 6:40 AM on Sunday, September 23rd on 89.7 FM. If you are not an early bird, you can catch our interview on the WAY FM Facebook Page. Thank you Bryan and WAY FM for having Reggie and me on your Community Spotlight show.
---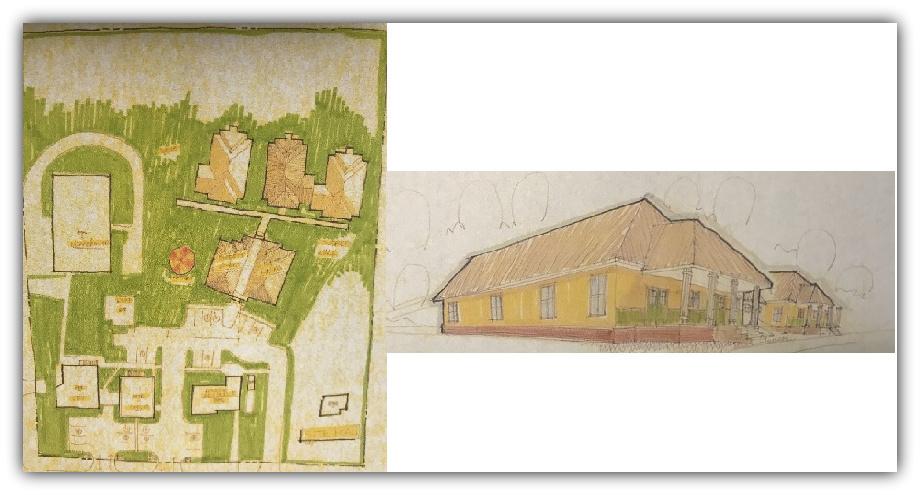 Current Funds Raised = $39,870.00
When I came to Dallas 9 years ago, appointed as Executive Director of Soul's Harbor, I was amazed at its long history of serving homeless men since 1956. But with its legacy, it comes with buildings that needs major renovation or complete replacement. Another issue we have encountered in the last 3 years, is that we are always full and there is a 3 to 4 week waiting period for our 66 beds. This is due to our cutting edge recovery model that takes a holistic approach to helping homeless men with substance abuse addiction.
To address both issues, we have started our Capital Fund Campaign. Pictured above is the proposed layout with a sketch of one of our four new dormitories. This will increase our capacity from 66 beds to over 100 beds. We also have plans to include a new kitchen / dining hall building along with complete renovations of our meeting halls, computer lounge and recreation room.
If you are interested in helping us, please visit our Capital Fund Campaign section on our website:
Also, we have included a short 5 minute video on the Capital Fund Campaign section of our website which will show you the current condition at Soul's Harbor. Every dollar helps. Please contribute and if you can not donate monetarily, please donate your household items by calling our dispatch office at 972-286-1940.
The men of Soul's Harbor greatly appreciate your time, your consideration and your pledge.
Thank you, for your support.
---
Reggie and Soul's Harbor on local Fox 4 News
Pictured above is our Assistant Director, Reggie Finch at his high school alma mater – Irving MacArthur. Reggie is to the far right with the black t-shirt. Reggie was there for Rock Bottom Outreach and telling his story to the entire high school football team. Tentatively, Reggie's story will air on local Fox News on a 15-minute segment called "In the Moment" on Friday, May 12th at 9:30 PM. Reggie told his story back in October of last year – from his high school football days at Irving MacArthur to being recruited by Oklahoma University then being homeless because of his drug addiction and finally his amazing recovery which started 7 years ago at Soul's Harbor.
Thank you, Fox 4 News for telling Reggie's story.
Watch Reggie's amazing story on our The Harbor Program Page.
---
Dispatch Representative/Main Contact Number:
Soul's Harbor, Inc.
13134 Nile Drive
Dallas, Texas 75253
972.286.1940
972.286.5282 Fax
---
New online donation processing:
Soul's Harbor can now provide the convenience of taking your donation request online. Just follow the link to our new online "Household Donation Request Form". We are also now taking vehicle donations and have an online donation processing form for this too. "Vehicle Donation Request Form"