Welcome to Soul's Harbor…
"…Jake knew there was a better way, perhaps a "soul's harbor" where a man could stay for a spell, think and evaluate his life and maybe do something to make positive changes…"
---
---
  Published on Dec 20, 2013
Approximately every 51 minutes, someone is killed in a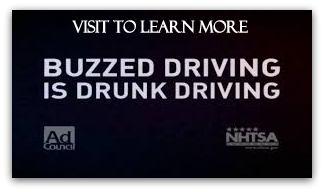 drunk driving crash. Everyone knows that buzzed driving can have devastating physical consequences, but did you know it can have huge financial consequences as well?
More On Buzzed Driving Prevention:
Why does the Ad Council's "Buzzed Driving Is Drunk Driving" campaign matter? Because every 52 minutes, someone is killed in an alcohol-related car accident. While this is a chilling statistic, it is not new to the Ad Council. In fact, we have focused on drunk driving prevention since 1983, reminding Americans that "Friends Don't Let Friends Drive Drunk," and sharing home videos of everyday people whose lives have been shattered by drunk driving. This personal perspective on the effects of drunk driving has helped make the campaign an undeniable success: Since launching, nearly 70 percent of Americans have tried to stop someone from driving after drinking.
About the Ad Council:
Our mission is to identify a select number of significant public issues and stimulate action on those issues through communications programs that make a measurable difference in our society. For information, news, events, and more, please click here:


---
And the envelope please, and the winner is…
The Meanest Man in Texas. A big Soul's Harbor "Thank you" to Don Umphrey who is the author of the "The Meanest Man in Texas" book and Executive Producer of the movie of the same title. Don treated our homeless men to a preview of the upcoming movie. Pictured to the left is a scene from the prison movie. The movie won the best script from the Los Angeles Cinema Festival of Hollywood. Also, the film has been entered in several film festivals like Tribeca and South by Southwest. Without giving the movie away, it is based on a true story of faith, love, redemption and freedom. The book is available for sale on Amazon.
---
Updated Program Section on website
We just recently updated our website, making minor modifications. However, we revamped our entire program section that we dub "The Harbor Program". We added a new description along with an updated video of our Assistant Director – Reggie Finch. We are very proud of our 6-month substance abuse program that has been in existence since 1956 – helping tens of thousands of homeless men during the decades.
---
National and State Certification
Last month, Soul's Harbor was approved as a national and State of Texas
recovery home. We are now part of NARR and TROHN. 
The National Alliance for Recovery Residences (NARR) is a 501-c3 nonprofit and recovery community organization (RCO) that currently serves 25 regional affiliate organizations. These affiliate organizations collectively support over 25,000 persons in addiction recovery who are living in over 2,500 certified recovery residences throughout the United States.

The Texas Recovery Oriented Housing Network (TROHN) is the state affiliate of the National Alliance for Recovery Residences (NARR). As such, TROHN certifies recovery residences that meet the NARR standard.
TROHN's mission is to improve the availability and quality of recovery housing options for persons seeking and sustaining recovery from substance use and related disorders.
---
Dispatch Representative/Main Contact Number:
Soul's Harbor, Inc.
13134 Nile Drive
Dallas, Texas 75253
972.286.1940
972.286.5282 Fax
---
New online donation processing:
Soul's Harbor can now provide the convenience of taking your donation request online. Just follow the link to our new online "Household Donation Request Form". We are also now taking vehicle donations and have an online donation processing form for this too. "Vehicle Donation Request Form"