Welcome to Soul's Harbor…
"…Jake knew there was a better way, perhaps a "soul's harbor" where a man could stay for a spell, think and evaluate his life and maybe do something to make positive changes…"
---
  Published on Dec 20, 2013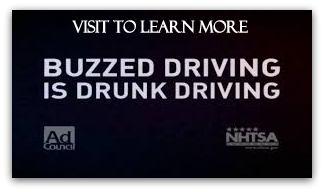 Approximately every 51 minutes, someone is killed in a
drunk driving crash. Everyone knows that buzzed driving can have devastating physical consequences, but did you know it can have huge financial consequences as well?

More On Buzzed Driving Prevention:
Why does the Ad Council's "Buzzed Driving Is Drunk Driving" campaign matter? Because every 52 minutes, someone is killed in an alcohol-related car accident. While this is a chilling statistic, it is not new to the Ad Council. In fact, we have focused on drunk driving prevention since 1983, reminding Americans that "Friends Don't Let Friends Drive Drunk," and sharing home videos of everyday people whose lives have been shattered by drunk driving. This personal perspective on the effects of drunk driving has helped make the campaign an undeniable success: Since launching, nearly 70 percent of Americans have tried to stop someone from driving after drinking.
About the Ad Council:
Our mission is to identify a select number of significant public issues and stimulate action on those issues through communications programs that make a measurable difference in our society. For information, news, events, and more, please click here:


---
Super Bowl Sobriety

One of the many triggers for drinking or using is watching sports. During the entire football season, Soul's Harbor entertained our men during the Dallas Cowboys football games. Our big party was last month's Super Bowl – which by the way was the best Super Bowl ever, by going into overtime. Our guys enjoyed snacks, treats, and 3 big flat screen TVs without drinking alcoholic beverages or using drugs. A good time was had by all except for the Atlanta Falcons fans. Hopefully next year we can enjoy seeing the Dallas Cowboys play their way into the Super Bowl.
---
lending a helping hand!
Last month, we had volunteers from Foresters Financial spend an afternoon with us. They were kind enough to put together a much-needed item on our Soul's Harbor "Wish List". Toiletry items for our residents. In fact, they were able to put together 175 bags containing items like soap, toothbrushes, toothpaste, shampoo, combs and other needed personal hygiene items. Thank you. Foresters Financial so much for spending the time and resources toward our men here at the harbor.
---
Dispatch Representative/Main Contact Number:
Soul's Harbor, Inc.
13134 Nile Drive
Dallas, Texas 75253
972.286.1940
972.286.5282 Fax
---
New online donation processing:
Soul's Harbor can now provide the convenience of taking your donation request online. Just follow the link to our new online "Household Donation Request Form". We are also now taking vehicle donations and have an online donation processing form for this too. "Vehicle Donation Request Form"