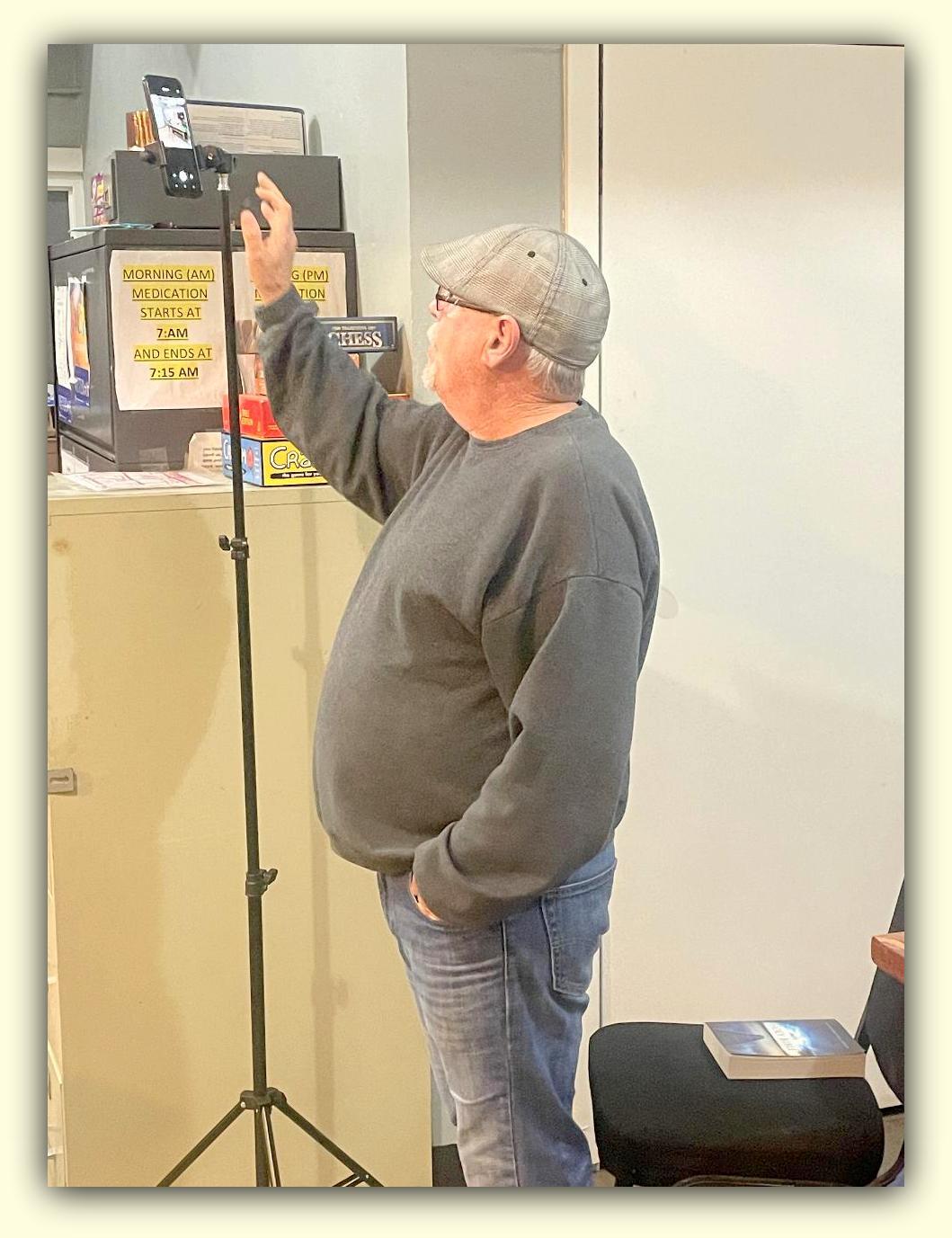 Last month, we did a "Facebook Live" of our popular "Birthday Night". "Birthday Night" is a three part celebration where we celebrate our guys born that month, we celebrate the guys that graduated from our 6 month program, and finally we celebrate our guy's sobriety achievements. We invite past homeless residents, who came through our doors and embraced our program and have multiple years of clean time. Pictured is Tim who was our producer and camera man for our last event. We had over 1,400 people view our video. We will be filming this month's "Birthday Night" on "Facebook Live" on the last Wednesday of this month, February 24th at 6:30 PM. So if you want to spend an uplifting hour, log into Facebook and go to our Soul's Harbor Facebook Page.


See you then.
---
Christian Rock…
A few weeks ago, we had Matt Enslin (left) and Chad Roland (right) come out to Soul's Harbor and perform for our guys at the Soul's Harbor meeting hall.
A big Soul's Harbor "Thank you!!" to Matt and Chad who put on a stellar performance.
---
We need your help…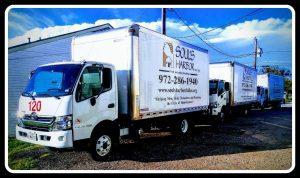 Soul's Harbor homeless shelter is supported solely by our four thrift stores. You can donate your household items via phone (972-286-1940) or our "Household Donation Request Form" page. We also take automobiles "Vehicle Donation Request Form". So if you have old clothes, furniture, appliances, household items, or even a car to donate to Soul's Harbor, either fill out our online form or call our dispatch office at 972-286-1940. Our dispatch office is open Monday through Saturday from 7:00 AM to 6:00 PM.
We are sustained solely through our four thrift store sales. We rely on your donated items to support our shelter. At Soul's Harbor, we would like to thank all our customers that donate their items and also our thrift store customers. Because without our customers, there would be no Soul's Harbor.
Thank you and God Bless.


Brent Burmaster
Executive Director of Soul's Harbor Homeless Shelter
---
Dispatch Representative
Soul's Harbor, Inc.
13134 Nile Drive
Dallas, Texas 75253
972.286.1940
972.286.5282 Fax
Soul's Harbor Substance Abuse Program Questions and Intake
Please contact our intake Manager
Cell number 214-663-9684
contact@soulsharbordallas.org
---
Thank you so much for your financial consideration. Note, your tax-deductible contributions may also be submitted through PayPal to donate@soulsharbordallas.org.*Please note: Users of Internet Explorer 8 and above may experience difficulties with our PayPal "Donate" button. Please access PayPal directly to make a financial contribution to Soul's Harbor, Inc. Thank you!