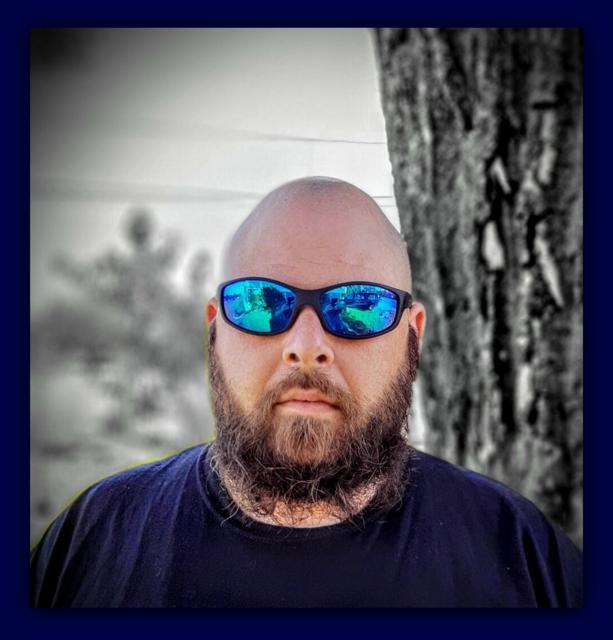 Hi, my name is David, and I am a drug addict. Last month because of Soul's Harbor, I celebrated 2 years of being sober and clean.
Let me start my story by saying I was born in Fayetteville, Arkansas.  By first grade, my parents moved to Garland, Texas.  I stayed in Garland until I graduated from South Garland High School.  I come from a dysfunctional family with a pill-popping Mom and an alcoholic Dad who was also a church minister.  I was emotionally and physically abused by both of my parents.  By the end of my senior year in high school, I was smoking pot before, during, and after school.  After high school, I followed in my older sister's footsteps; I decided to get a career in the medical field since I enjoy helping people in need. I was able to get an Associate Degree as a Medical Assistant.  At that time, I started to experiment with various drugs like ecstasy, acid, cocaine, and meth.  I landed a job at Baylor Hospital and really liked what I did.  However, my drug usage was obviously more important. I had soon discovered that my drug of choice was meth. Oh, how I loved meth!! But that started to get hard to come by.  I soon found out that this drug called Adderall gave me almost the same effect that meth did.  As my addiction kicked in, I was forging prescriptions of Adderall because it was an easy way to obtain my drug of choice. I also got Hydrocodone, Valium, Somas, Xanax, and anything else that I could remember from my mom's old pill-popping grocery list.  My partner of over 6 years, got sick of my drug habit; he kicked me out and left me.  I soon lost my job as a Medical Assistant and had to start waiting tables.  I found that people in the restaurant industry were just like me – they liked to party.  I felt at home working in restaurants until my drug habit got so bad that I lost that job as well. I got a job in security on the graveyard shift and was able to fly under the radar. I worked alone, so getting high at work came very easy. Of course, I got caught and fired from my security job because of my addiction. I could not pay my rent or any other bills. All of a sudden, I had become homeless. 
As Brent calls it "The Great Eraser" – losing your partner, career, car, apartment, and dignity all at once.  That was the summer of 2018 when I entered the doors of Soul's Harbor.
Soul's Harbor has given me everything I need and want.  I love the holistic approach to recovery; this place is like no other.  I am truly blessed to be alive, sober, and clean for over 2 years. Soul's Harbor saved my life. 
Today, because of Soul's Harbor, I hold a staff position as the medication coordinator and I work as a peer recovery coach for Soul's Harbor mental wellness partner, Integrated Psycho-therapeutic Services (IPS).  I also work with IPS to schedule their clients with a therapist and psychiatrist. My future is bright.
Thank you God and thank you Soul's Harbor for everything.
---
Last month, North Texas Giving Day had their annual fund raising day for non-profits in North Texas. We had an anonymous donor who guaranteed matching gifts up to $10,000. We were able to receive $8,923.00. Since we were close to our goal, the anonymous donor did donate $10,000. I want to thank all the donors who contributed to Soul's Harbor on the annual North Texas Giving Day.
---
We need your help…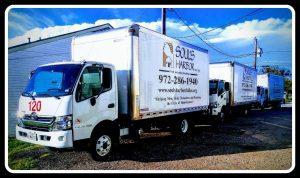 Soul's Harbor homeless shelter is supported solely by our four thrift stores. You can donate your household items via phone (972-286-1940) or our "Household Donation Request Form" page. We also take automobiles "Vehicle Donation Request Form". So if you have old clothes, furniture, appliances, household items, or even a car to donate to Soul's Harbor, either fill out our online form or call our dispatch office at 972-286-1940. Our dispatch office is open Monday through Saturday from 7:00 AM to 6:00 PM.
We are sustained solely through our four thrift store sales. We rely on your donated items to support our shelter. At Soul's Harbor, we would like to thank all our customers that donate their items and also our thrift store customers. Because without our customers, there would be no Soul's Harbor.
Thank you and God Bless.


Brent Burmaster
Executive Director of Soul's Harbor Homeless Shelter
---
Dispatch Representative/Main Contact Number:
Soul's Harbor, Incorporated
13134 Nile Drive
Dallas, Texas 75253
972.286.1940
972.286.5282 Fax
contact@soulsharbordallas.org

---
Thank you so much for your financial consideration. Note, your tax-deductible contributions may also be submitted through PayPal to donate@soulsharbordallas.org.*Please note: Users of Internet Explorer 8 and above may experience difficulties with our PayPal "Donate" button. Please access PayPal directly to make a financial contribution to Soul's Harbor, Inc. Thank you!