Help us Earn $5,000
without you donating a penny…
We are fortunate to have a very generous anonymous donor. He saw our new Capital Campaign Video and loved it. He challenged us to get 5,000 views for our YouTube video and he would donate $1 per view – up to 5,000 views. So, I am asking you to please watch the entire 6-minute video. Here's the link to the video:
Please share this video on your Facebook or Instagram account. Also, you can forward this email to friends and family to increase our views. If you want to financially donate, go to the bottom of our website and press the Donate button or you can send a check to:
Soul's Harbor
13134 Nile Drive
Dallas, Texas 75253
Or you can donate your used clothes, appliances, furniture, household items,… to us by calling our Dispatch Office 972-286-1940.
---
What's older than the Dallas Cowboys?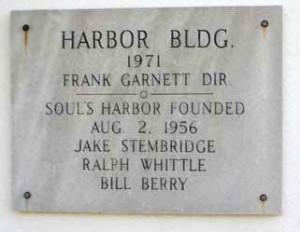 The answer, Soul's Harbor. Soul's Harbor is older than any of the major sports teams in the Dallas area – Texas Rangers, Dallas Mavericks, Dallas Stars and Dallas Cowboys. Today, we celebrate 62 years of serving homeless men with substance abuse issues.
We have a very rich history at Soul's Harbor. Without Jake Stembridge and Ralph Whittle, there would be no Soul's Harbor. Ralph Whittle and his son Dick Whittle were the financial backers and overall architects of Soul's Harbor. Mr. Ralph Whittle bought the land for Soul's Harbor and his son Dick drew the plans for the first building at the current Soul's Harbor location today. Whittle Construction Company drove the foundation pilings to shale and thus started the legacy of Soul's Harbor. We have housed famous singers, songwriters and even President's college roommate at Soul's Harbor – all of these famous men beginning their road to recovery at Soul's Harbor.
Thank you, Jake Stembridge and Ralph Whittle for helping tens of thousands of men over the last 62 years.
---
We need your help…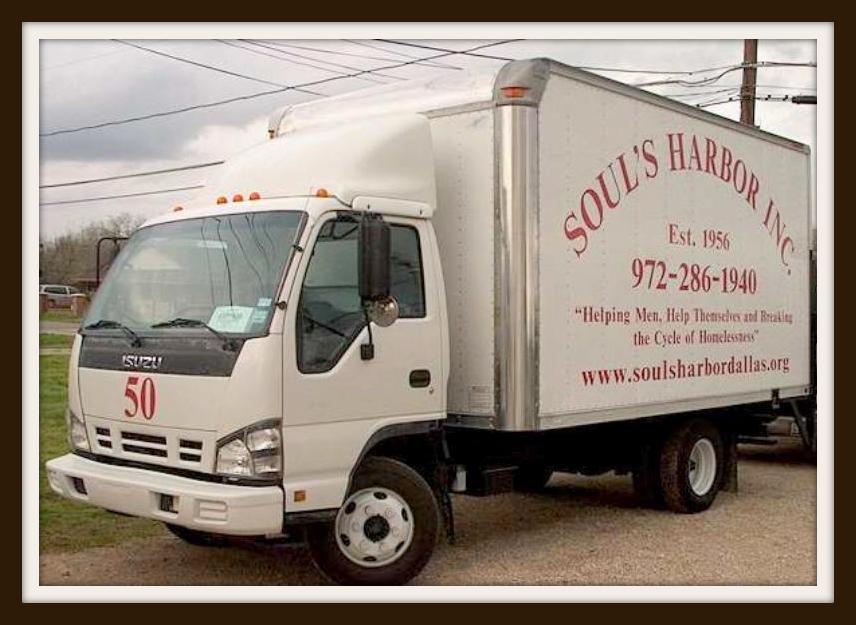 Soul's Harbor homeless shelter is supported solely by our four thrift stores. You can donate your household items via phone (972-286-1940) or our "Household Donation Request Form" page. We also take automobiles "Vehicle Donation Request Form". So if you have old clothes, furniture, appliances, household items, or even a car to donate to Soul's Harbor, either fill out our online form or call our dispatch office at 972-286-1940. Our dispatch office is open Monday through Saturday from 7:00 AM to 6:00 PM. We are sustained solely through our four thrift store sales. We rely on your donated items to support our shelter. At Soul's Harbor, we would like to thank all our customers that donate their items and also our thrift store customers. Because without our customers, there would be no Soul's Harbor.
Thank you and God Bless.


Brent Burmaster
Executive Director of Soul's Harbor Homeless Shelter
---
Dispatch Representative/Main Contact Number:
Soul's Harbor, Incorporated
13134 Nile Drive
Dallas, Texas 75253
972.286.1940
972.286.5282 Fax
contact@soulsharbordallas.org

---