Corporate Service: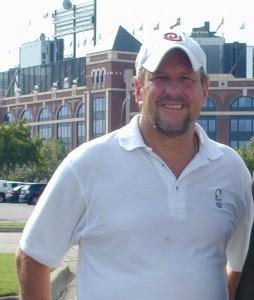 After receiving a Bachelor of Science degree from the University of Oklahoma in Computer Science, I was employed as a system programmer with IBM.  In my 25 years of employment with IBM, I held many different jobs:  Software Team Lead, Product Planner, System Engineer, Dealer Account Manager, Global Industry Sales Manager, and Large Account Executive.   In 2005 Lenovo bought IBM PC Division and I finished my career as a Global Account Executive. I enjoyed my many relationships with customers and resellers throughout the world.  In 2009, I retired from IBM / Lenovo and started my current job as Executive Director of Soul's Harbor.
Volunteer Services:
Volunteered in many civic and church roles. Served as a student senator at The University of Oklahoma and treasurer of my fraternity, Tau Kappa Epsilon. Taught youth religious classes at St. Thomas More Catholic Church in Austin, Texas.  In Coppell, Texas facilitated adult religious education for over 4 years at St. Ann Catholic Church. For many years, coached youth soccer in Austin, Coppell, and Raleigh, NC. 20+ Years as a volunteer for Meals on Wheels both in Irving, Texas, and Raleigh, NC.  Worked as an overnight host for countless homeless families at St. Francis Catholic Church in Raleigh, NC through Wake Interfaith Hospitality Network.  Today, active in AA and sponsoring many recovering alcoholics and addicts.
Personal Information:
I am a single parent with two grown children.  I have one daughter, Amanda,  she lives in New York City and is, I am proud to say, an aspiring writer.  I have one son, Kevin, he is a pilot and flies for American Eagle in Dallas. I enjoy long-distance running, dining out, watching movies, and, when time allows, reading of non-fiction books and cooking.  I am extremely grateful to God for allowing me to serve the men of Soul's Harbor and for what is, in my opinion, the best job I've had, ever.
Favorite Prayer:
Brent's favorite prayer was on Mother Teresa's business card:
The fruit of silence is prayer
The fruit of prayer is faith
The fruit of faith is love
The fruit of love is service
The fruit of service is peace
---
Episode 21: Twenty-Four Years
Brent Burmaster decided he'd run at least 3 miles every day for the rest of his life. But what started out as fun, soon turned into survival.
By Rachel Swaby TUESDAY, MAY 23, 2017, 7:28 AM
Run streakers are people committed to running at least a mile every day. There are now Facebook groups filled with run streakers and a national organization. But before any of that, Brent Burmaster decided that he would run at least a 5K, or 3.1 miles, every day for the rest of his life. That was in 1993.
More than 8,800 days later, Burmaster is still at it. But in the 24 years between then and now, his life took a dramatic turn. Burmaster had always been a heavy drinker, but his big nights out were mostly confined to the weekends. When his first marriage fell apart, he plunged into alcoholism, going to bars every night.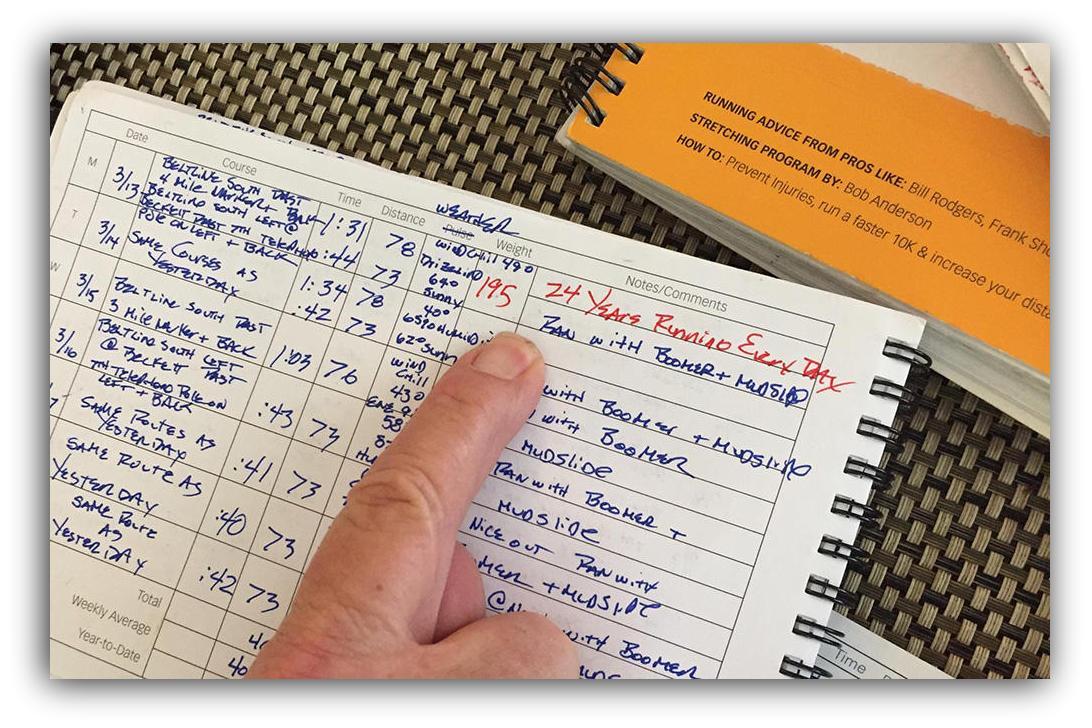 Was running holding his life together or enabling his addiction? Keeping him healthy or keeping him trapped in another addiction? That's our story this week.