Jarred-7 Years Sober and Clean…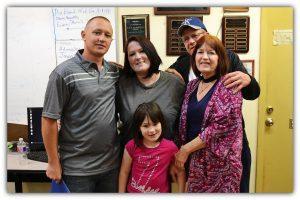 Hi, my name is Jarred and in the picture above is my beautiful wife Tami with my pride and joy, our daughter, Hailey along with my Mother-in-law and Father-in-law.
Let me start from the beginning. I was born on February 27th 1985, in Hobbs New Mexico. My mom had me at age 19 and my father left when he found out my mom was pregnant with me. All I know about my Dad is that he was a drug addict and I have never seen him in my entire life.
I was physically and mentally abused by my step father – mostly because of my grades in school were not good enough. I started smoking cigarettes at the early age of 10 years old. This was not well received by my step Dad who locked me outside in the snow in 28 degree temperatures. I was kicked out of my mom and step Dad's house many times so I started to hang out with an old friend who did drugs. Getting high let me escape from my abusive family. Little did I know at that time that I would become addicted to drugs.
An old friend introduced me to the love of my life, Tami. I wasn't the best influence on her. I introduced her to cigarettes and other things that weren't in her best interest. We were falling in love at the tender age of 14. We experienced drugs together. Sooner or later we drifted apart. I was already in the mind set of doing what I wanted, when I wanted. So I decided to drop out of school. After that, I was in a downward spiral of making money and selling drugs. I eventually got my own place and from there, no one could tell me what to do.
My addictions got worse and lead me to use any drugs that I could get my hands on, until one day I broke my back, I was 17 years old. I didn't go to the doctor immediately, I tried to self-medicate with alcohol, until it just wasn't enough. I found a doctor and quickly became addicted to the pain killer medication. I got into pills pretty heavily. I took way too many and I would drink alcohol with them too, so it made it much worse.
One night I got a call from Tami, and we reconnected. Because of a back injury, Tami was dealing with a lot of pain in her back that she injured when she was 18. I decided to "help" her by having her take my medicine. Before you knew it, we were off to the races with our drug addiction. This went on for a few months until we found out that Tami was pregnant. She wholeheartedly decided to quit, and the doctor weaned her off of the medicine slowly. However, since we both were enablers, I was supplying her pills during her pregnancy.
On December 5th 2010 our beautiful daughter Hailey was born. She was 8 pounds 2 ounces, with brown hair and hazel eyes. She was a beautiful baby and today a beautiful young lady. Unfortunately our daughter was born addicted to the medication that her momma took. Tami couldn't believe that she had become the person she always despised. That's how strong, conniving, and powerful addiction is. We soon found out that Hailey was born without her esophagus attached. Our daughter underwent major surgery at 16 hours old to repair her esophagus. Tami and I stayed high and we were still buying pills off the street. We should have been clean, our daughter deserved that, but we weren't. Soon Child Protective Service (CPS) got involved. They came to the hospital to access the situation and talk to us, and that's when the CPS case worker could tell that we were both high and we needed to leave the hospital. Not only were we kicked out of the hospital but I was about to have to leave everything I worked so hard to keep. The caseworkers talked about where Hailey could go and they decided that the best place for her at the time was at my parent's house, but on one condition…I had to move out. I was homeless and I went to Teen Challenge to deal with my drug addiction. Teen Challenge was not for me. Thank God, my mother found a program called Soul's Harbor in southeast Dallas. I was 26 years old when I entered Soul's Harbor over 7 years ago.
When I first came into Soul's Harbor I didn't know what to expect, I still thought that there wasn't anything that would fix me. As the program suggests, I got a sponsor and started working the steps. I soon realized that my higher power was presents in all the steps. I had a problem with God, because all this time, I thought He was punishing me. I later realized that my problem wasn't God, It was me. Life happens and we are given choices. I lost most of those things because of the choices I had made. It was very difficult for me to trust my sponsor at first but once I got through the first three steps and made the choice to apply myself fully and be completely open-minded, honest, and willing, everything started to fall into place. I only had 2 choices. I could stay at rock bottom and do nothing about it, or I could build myself and my life back up to what my Higher Power always intended me to be. The choice was easy but the process took a lot of work and I'll never be fully done. As long as I stay active in the program and do what's suggested, I will grow every single day.
While I was at Soul's Harbor, Tami had successfully completed her services with CPS so she was able to get our daughter back, which was the most joyous and exciting day of our lives! I still had to complete the program so that I would be a fit father for our precious daughter. CPS continued to make visits to both Tami and me to insure Hailey's safety. She gave us drug test and would stop by unannounced to insure that we weren't hiding anything from her and that we were doing our part. That was 6 years ago. Most couples don't successfully stay clean and sober together but we were one of the lucky ones that grew together. Our daughter was successfully weaned off of the medication and to this day she still hasn't shown any developmental delays, which is a huge miracle in itself. She was what got us clean, but that in itself will not keep you clean. You have to do it for yourself. But we learned to love ourselves along the way. I love myself today. I am a loving father, I am a reliable and hard worker, I am a dependable member of society, a loving spouse, I am clean and sober. This program is what saved my life. It does work if you work it!! I cannot express to you enough how spiritually fulfilled my life is today. Don't get me wrong, I have my problems but today I have a tool bag from Narcotics Anonymous that I pull out anytime any issues arise. I just want to thank Brent and the program at Soul's Harbor for leading me in the right direction and showing me a new way to live!!
Thank you for letting me share my story with you all.
---
Smile with Amazon and Help soul's Harbor…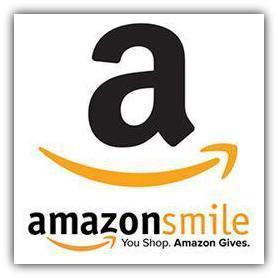 Do you shop on Amazon? You can help Soul's Harbor by shopping on Amazon. Amazon will donate 0.5% of the price of eligible purchases. To support Soul's Harbor always shop at smile.amazon.com and select Soul's Harbor Inc. (Dallas, Texas) as your supporting charity. We really appreciate your support.

---
We need your help…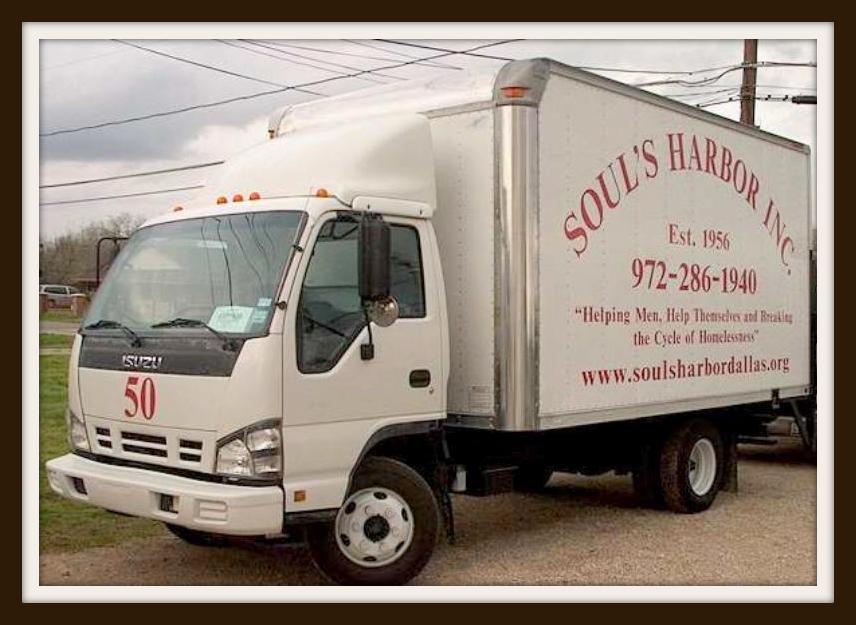 Soul's Harbor homeless shelter is supported solely by our four thrift stores. You can donate your household items via phone (972-286-1940) or our "Household Donation Request Form" page. We also take automobiles "Vehicle Donation Request Form". So if you have old clothes, furniture, appliances, household items, or even a car to donate to Soul's Harbor, either fill out our online form or call our dispatch office at 972-286-1940. Our dispatch office is open Monday through Saturday from 7:00 AM to 6:00 PM. We are sustained solely through our four thrift store sales. We rely on your donated items to support our shelter. At Soul's Harbor, we would like to thank all our customers that donate their items and also our thrift store customers. Because without our customers, there would be no Soul's Harbor.
Thank you and God Bless.


Brent Burmaster
Executive Director of Soul's Harbor Homeless Shelter
---
Dispatch Representative/Main Contact Number:
Soul's Harbor, Incorporated
13134 Nile Drive
Dallas, Texas 75253
972.286.1940
972.286.5282 Fax
contact@soulsharbordallas.org

---