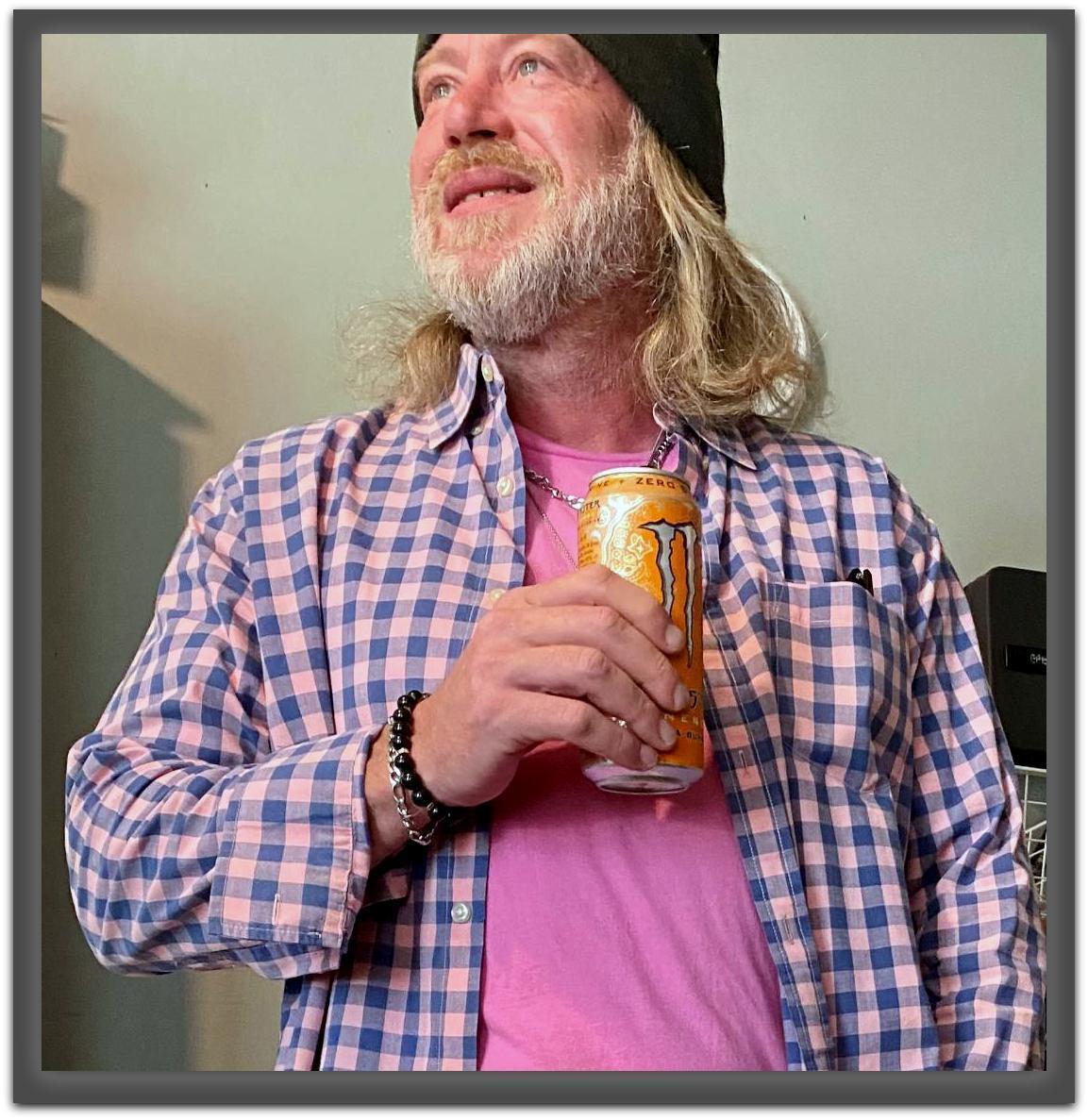 My name is Michiel C. and I am an alcoholic. I was born May 12th, 1972 in Virginia. At age 7, my family moved to Texas and we have lived here ever since.

I attended Dallas Christian School from the fourth grade all the way through graduating high school. My childhood was excellent, and I don't have any memory of neglect or trauma of any kind. I was blessed with two loving parents who supported me in everything I wanted to do. I was picked on in junior high because I was small and didn't get any size to speak of till my junior year, but I was always popular. I excelled in school and athletics, mostly track and field in the pole vault. I was the second-best high school vaulter in the nation in my senior year and had dreams of going to the Olympics. I was always seeking approval for either my academic or athletic achievements.
---
Haircuts for the Men
…
Rosa from Shiloh Baptist Church was so generous of her time that she came twice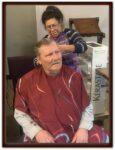 and gave free haircuts for those men who wanted or needed haircuts. Pictured above is our resident, Kevin, getting his haircut from Rosa. We appreciate Rosa's services and her volunteering to help our men feel good about themselves. A new haircut makes us feel like new men.
Thank you Rosa.
---
We need your help…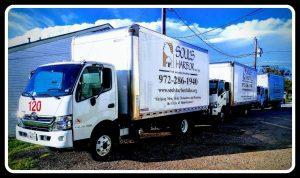 Soul's Harbor homeless shelter is supported solely by our four thrift stores. You can donate your household items via phone (972-286-1940) or our "Household Donation Request Form" page. We also take automobiles "Vehicle Donation Request Form". So if you have old clothes, furniture, appliances, household items, or even a car to donate to Soul's Harbor, either fill out our online form or call our dispatch office at 972-286-1940. Our dispatch office is open Monday through Saturday from 7:00 AM to 6:00 PM.
We are sustained solely through our four thrift store sales. We rely on your donated items to support our shelter. At Soul's Harbor, we would like to thank all our customers that donate their items and also our thrift store customers. Because without our customers, there would be no Soul's Harbor.
Thank you and God Bless.



Brent Burmaster
Executive Director of Soul's Harbor Homeless Shelter
---
For information regarding intake/admission into our recovery facility, please contact:
Dispatch Representative
Soul's Harbor, Inc.
13134 Nile Drive
Dallas, Texas 75253
972.286.1940
972.286.5282 Fax
Soul's Harbor Substance Abuse Program Questions and Intake
Please contact our intake Manager
Cell number 214-663-9684
contact@soulsharbordallas.org
---
New Online Donation Processing:
Soul's Harbor, Inc.
13134 Nile Drive
Dallas, Texas 75253
972.286.1940
972.286.5282 Fax
donate@soulsharbordallas.org

Soul's Harbor can now provide the convenience of taking your donation request online. Just follow the link to our online "Household Donation Request Form". We are also now taking vehicle donations and have an online donation processing form for this too. "Vehicle Donation Request Form"
To help Soul's Harbor financially you can donate by clicking the donate button.