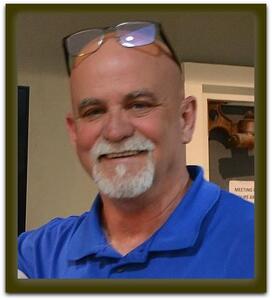 Two months ago, we hired Michael Householder, our Recovery Program Director. He joins Rick Dalton, the kitchen manager, and me with our lean staff. Michael brings a wealth of experience in the chemical dependency field. He has worked in both "for-profit" and nonprofit substance abuse treatment facilities for the last 13 years. He has also worked in the state prison system as a counselor. He is a Licensed Chemical Dependency Counselor (LCDC) and will be responsible for our state-of-the-art holistic recovery program at Soul's Harbor.
Welcome, Michael!
---
Harvest what you Sow
…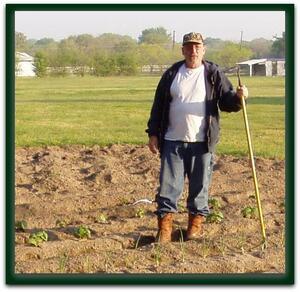 This month, our resident, Dennis, prepared the land, planted the seeds, and tended the vegetable plants. Dennis planted green onions, tomatoes, okra, zucchini squash, and yellow squash. Besides saving on our produce bill, it provides a therapeutic form of recovery. We cannot wait for the harvest season. Thank you, Dennis, for your green thumb.
---
We need your help…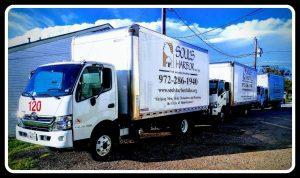 Soul's Harbor homeless shelter is supported solely by our four thrift stores. You can donate your household items via phone (972-286-1940) or our "Household Donation Request Form" page. We also take automobiles "Vehicle Donation Request Form". So if you have old clothes, furniture, appliances, household items, or even a car to donate to Soul's Harbor, either fill out our online form or call our dispatch office at 972-286-1940. Our dispatch office is open Monday through Saturday from 7:00 AM to 6:00 PM.
We are sustained solely through our four thrift store sales. We rely on your donated items to support our shelter. At Soul's Harbor, we would like to thank all our customers that donate their items and also our thrift store customers. Because without our customers, there would be no Soul's Harbor.
Thank you and God Bless.



Brent Burmaster
Executive Director of Soul's Harbor Homeless Shelter
---
For information regarding intake/admission into our recovery facility, please contact:
Dispatch Representative
Soul's Harbor, Inc.
13134 Nile Drive
Dallas, Texas 75253
972.286.1940
972.286.5282 Fax
Soul's Harbor Substance Abuse Program Questions and Intake
Please contact our intake Manager
Cell number 214-663-9684
contact@soulsharbordallas.org
---
New Online Donation Processing:
Soul's Harbor, Inc.
13134 Nile Drive
Dallas, Texas 75253
972.286.1940
972.286.5282 Fax
donate@soulsharbordallas.org

Soul's Harbor can now provide the convenience of taking your donation request online. Just follow the link to our online "Household Donation Request Form". We are also now taking vehicle donations and have an online donation processing form for this too. "Vehicle Donation Request Form"
To help Soul's Harbor financially you can donate by clicking the donate button.