Pictured are 2 instructors from Anthem Strong Families: William Lee (on the left) and Jerome Kirklin. They are teaching an 8-week life skill class that teaches our residents about family relationships.
Families are the bedrock of our society. Data supports the reality that strong and healthy families create strong and vibrant communities. Marriage, relationships, and parenting are the pillars of our society. Anthem's goal is to give families tools not just to survive but thrive. Anthem uses interactive role-playing to teach their class.
To learn more about our holistic substance abuse program go to "The Harbor Program" section. 
---
Super Sobriety
…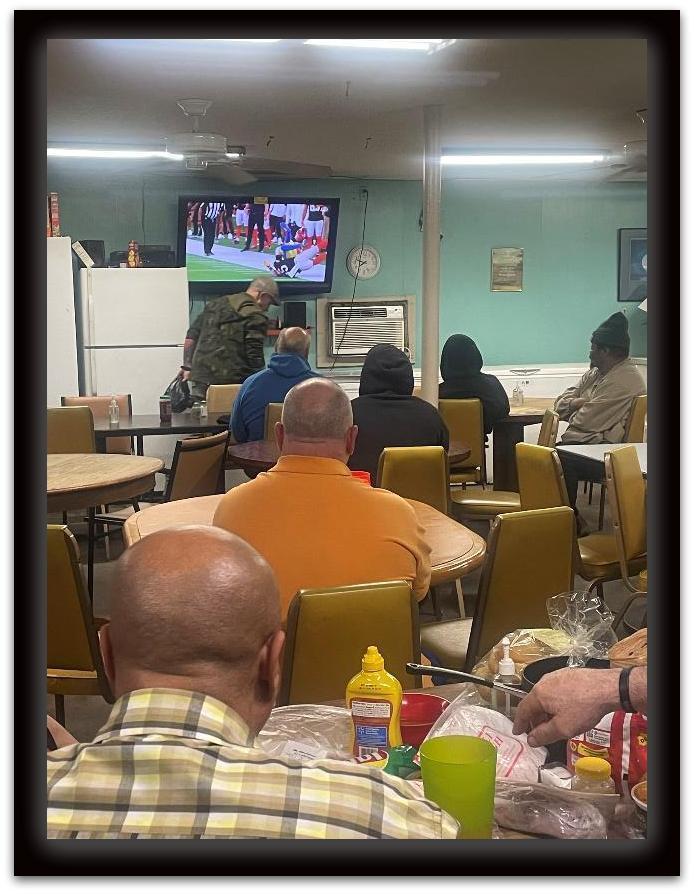 One of the many triggers for drinking or using is watching sports. During the entire football season, Soul's Harbor entertained our men during the Dallas Cowboys football games. Our big party was this month's Super Bowl – which by the way, was one of the best Super Bowls ever, by going to the last minute. Our guys enjoyed snacks, treats and our big flat screen TV without drinking alcoholic beverages or using drugs. A good time was had by all except for the Cincinnati Bengals fans. Hopefully next year we can enjoy seeing the Dallas Cowboys play their way into the Super Bowl.
---
We need your help…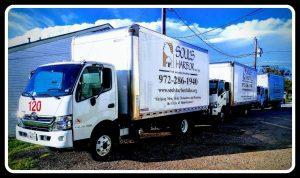 Soul's Harbor homeless shelter is supported solely by our four thrift stores. You can donate your household items via phone (972-286-1940) or our "Household Donation Request Form" page. We also take automobiles "Vehicle Donation Request Form". So if you have old clothes, furniture, appliances, household items, or even a car to donate to Soul's Harbor, either fill out our online form or call our dispatch office at 972-286-1940. Our dispatch office is open Monday through Saturday from 7:00 AM to 6:00 PM.
We are sustained solely through our four thrift store sales. We rely on your donated items to support our shelter. At Soul's Harbor, we would like to thank all our customers that donate their items and also our thrift store customers. Because without our customers, there would be no Soul's Harbor.
Thank you and God Bless.



Brent Burmaster
Executive Director of Soul's Harbor Homeless Shelter
---
For information regarding intake/admission into our recovery facility, please contact:
Dispatch Representative
Soul's Harbor, Inc.
13134 Nile Drive
Dallas, Texas 75253
972.286.1940
972.286.5282 Fax
Soul's Harbor Substance Abuse Program Questions and Intake
Please contact our intake Manager
Cell number 214-663-9684
contact@soulsharbordallas.org
---
New Online Donation Processing:
Soul's Harbor, Inc.
13134 Nile Drive
Dallas, Texas 75253
972.286.1940
972.286.5282 Fax
donate@soulsharbordallas.org

Soul's Harbor can now provide the convenience of taking your donation request online. Just follow the link to our online "Household Donation Request Form". We are also now taking vehicle donations and have an online donation processing form for this too. "Vehicle Donation Request Form"
To help Soul's Harbor financially you can donate by clicking the donate button.