A "Slam Dunk" Kind of Night…
On Sunday, February 22nd twenty five of our guys went to the American Airline Center to watch the Dallas Mavericks play the Charlotte Hornets. Rick Carlisle, the Dallas Mavericks coach, donated the tickets to our homeless men. It was an exciting game and the first game as a Maverick for Amar'e Stoudemire. Of course, the Dallas Mavericks won 92-81 with Monta Ellis leading Dallas in scoring with 23 points and Amar'e Stoudemire scoring 14 points. A good time was had by all. Thank you Rick Carlisle and the Dallas Mavericks for a wonderful evening.
Visitors from the North…North Dakota that is…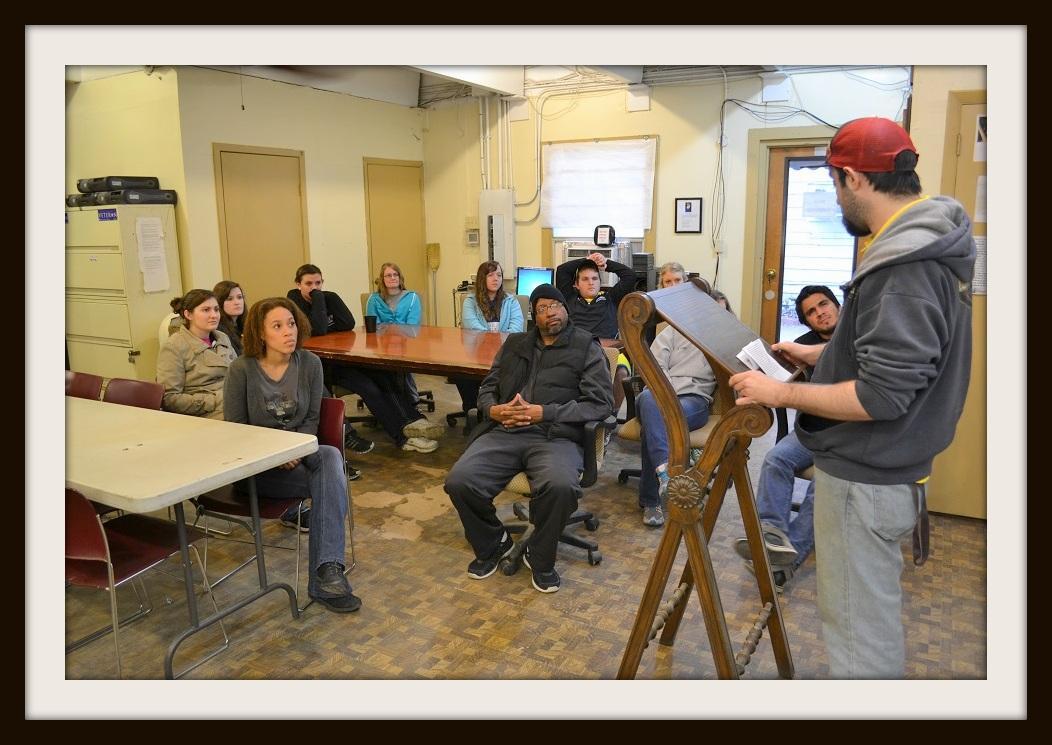 On February 4th, Trinity Bible College from Ellendale, North Dakota came to visit Soul's Harbor. It was a balmy 57 degrees here in Dallas compared to Ellendale which was minus 13 degrees. The students enjoyed the warmer weather and testimonies from several of our residents. Pictured above is Andrew who is sharing his experience, strength and hope. Soul's Harbor is a partner agency of Urban Plunge. Urban Plunge works with faith based organizations who want to experience nine different social service agencies like Soul's Harbor. Typically, we receive groups from the state of Texas, so we were pleasantly surprised to host Trinity Bible College from Ellendale, North Dakota. Thank you Urban Plunge for setting this up.