North Texas Giving Day is September 22nd!!
On Thursday – September 22, 2016, from 6 a.m. to midnight, Soul's Harbor Homeless Shelter is participating in North Texas Giving Day. Every donation of $25 and above will be multiplied if you donate to us. Please go to:
and click on "Donate Now." Your donation will go a long way in helping us provide the best substance abuse treatment for homeless men in the Dallas area.
Plus, gifts given that day will receive a portion of $2 million in bonus funds-making your dollar go further. Just remember to get up and give on September 22–whether out of bed, from your desk, or off your couch, just give!
National and State Certification
Last month, Soul's Harbor was approved as a national and State of Texas recovery home.   We are now part of NARR and TROHN.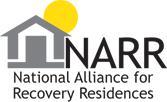 The National Alliance for Recovery Residences (NARR) is a 501-c3 nonprofit and recovery community organization (RCO) that currently serves 25 regional affiliate organizations. These affiliate organizations collectively support over 25,000 persons in addiction recovery who are living in over 2,500 certified recovery residences throughout the United States.
The Texas Recovery Oriented Housing Network (TROHN) is the state affiliate of the National Alliance for Recovery Residences (NARR). As such, TROHN certifies recovery residences that meet the NARR standard.
TROHN's mission is to improve the availability and quality of recovery housing options for persons seeking and sustaining recovery from substance use and related disorders.