Turning My Life Around…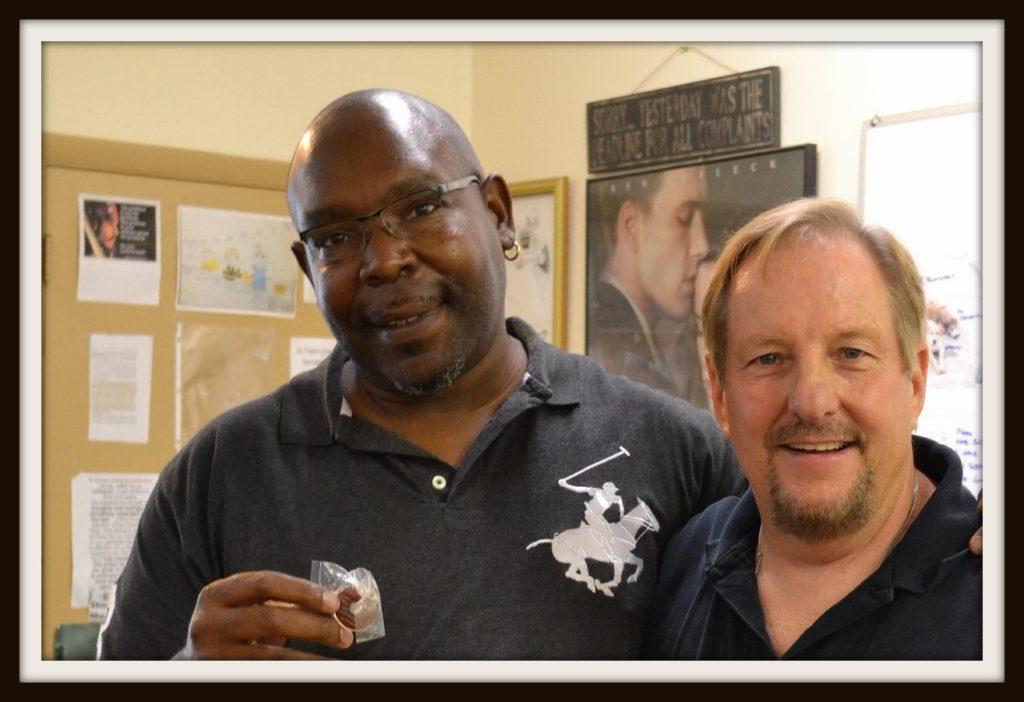 Hi, my name is Kevin and I am a drug addict.  That's me receiving my 2 year sobriety medallion with Soul's Harbor Executive Director Brent Burmaster.
Well, I guess I will start from the beginning.  I was born and raised in the central Oak Cliff area of Dallas.  I started drinking and partying at an early age.  I was kicked out of Roosevelt High School because of my unruly behavior and then transferred to Carter High School.  I never graduated from Carter because of my drinking and using drugs.  I was recruited by a Dallas area gang and my drug usage soared.  I went back and forth from treatment centers.  Because of my addiction, I landed in Texas State Prison for 8 years.  You think that would teach me a lesson, but it didn't.  I ended up homeless and sleeping on Martin Luther King Boulevard in South Dallas.  Coming to my senses, someone recommended Soul's Harbor.  I had been there many years ago and to be honest, there was hardly a recovery program at Soul's Harbor.  I decided to give it a shot in May of 2014.
I was assigned as a Truck Driver at Soul's Harbor – picking up donations and dropping them off at the warehouse.  I was there 9 months and landed a great job at a metal fabrication factory.  I just renewed my apartment lease and life is good.  I should say God is good.  I developed a closer relationship with my Father in heaven.  He gets all the glory.  Thank you to Reggie and Brent and the great program at Soul's Harbor.  Thank you God for a new life.
Thank You Parkland!!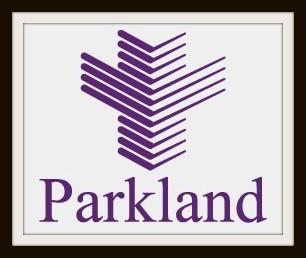 A BIG Soul's Harbor "Thank You" to Parkland Hospital Food Pantry for providing us with another source for our 6,000 meals a week.  The Parkland Pantry will help us tremendously in lowering our costs at Soul's Harbor.  Parkland Health & Hospital System first opened its doors in 1894 and is now one of the largest public hospital systems in the country. The hospital averages more than 1 million patient visits in a year.  It is the hospital where, in 1963, our 35th President John F. Kennedy passed away.  Soul's Harbor has been in partnership with Parkland for nearly 60 years.  Many homeless men that are treated at Parkland are referred to Soul's Harbor.  Also, every other Thursday, the Parkland "HOMES" RV Van comes to Soul's Harbor.  The Homeless Outreach Medical Services (HOMES) program is an effort between Parkland and the Children's Health Fund. This program provides medical, dental and behavioral health services to children and adults who are homeless.  We are very grateful to Parkland for their new food pantry program and their HOMES program.